CLEANING & CARE
Bamboo Flooring Maintenance
You're probably wondering about how exactly you can maintain bamboo to continuously enjoy their numerous benefits. Cleaning your flooring is relatively easy. However, you should know that there's more to it than sweeping and mopping, especially if you want to keep the bamboo looking its best. Check our Cleaning & Care Guide for Bamboo Flooring to learn everything you need to know about proper flooring maintenance.
A Few Tips To Keep Your Floors Looking Fabulous
Keep your indoor humidity constant, between 35%-55% (same as hardwoods).
Use a soft cloth or microfiber mop to remove dust and dirt.
Never use a wet or steam mop.
Never use mineral spirits, turpentine or paint thinner to clean your floor.
Clean up spilled liquids as quickly as possible.
Put mats under rolling chairs and felt pads under furniture feet.
Use natural rubber or felt pads under all rugs.
Like all building products and other floors, bamboo can be affected by sunlight over time, so rotate rugs and furniture or use UV blocking films on windows that receive lots of direct sunlight.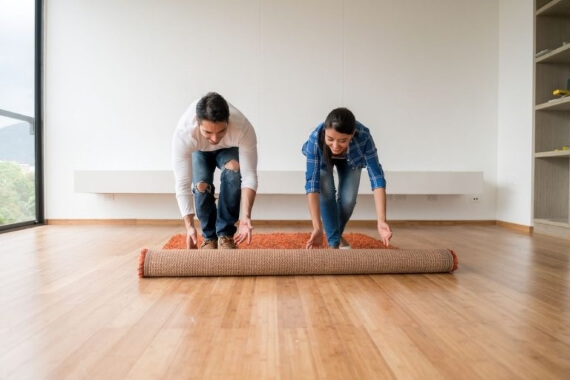 Great Articles About Cleaning & Maintenance