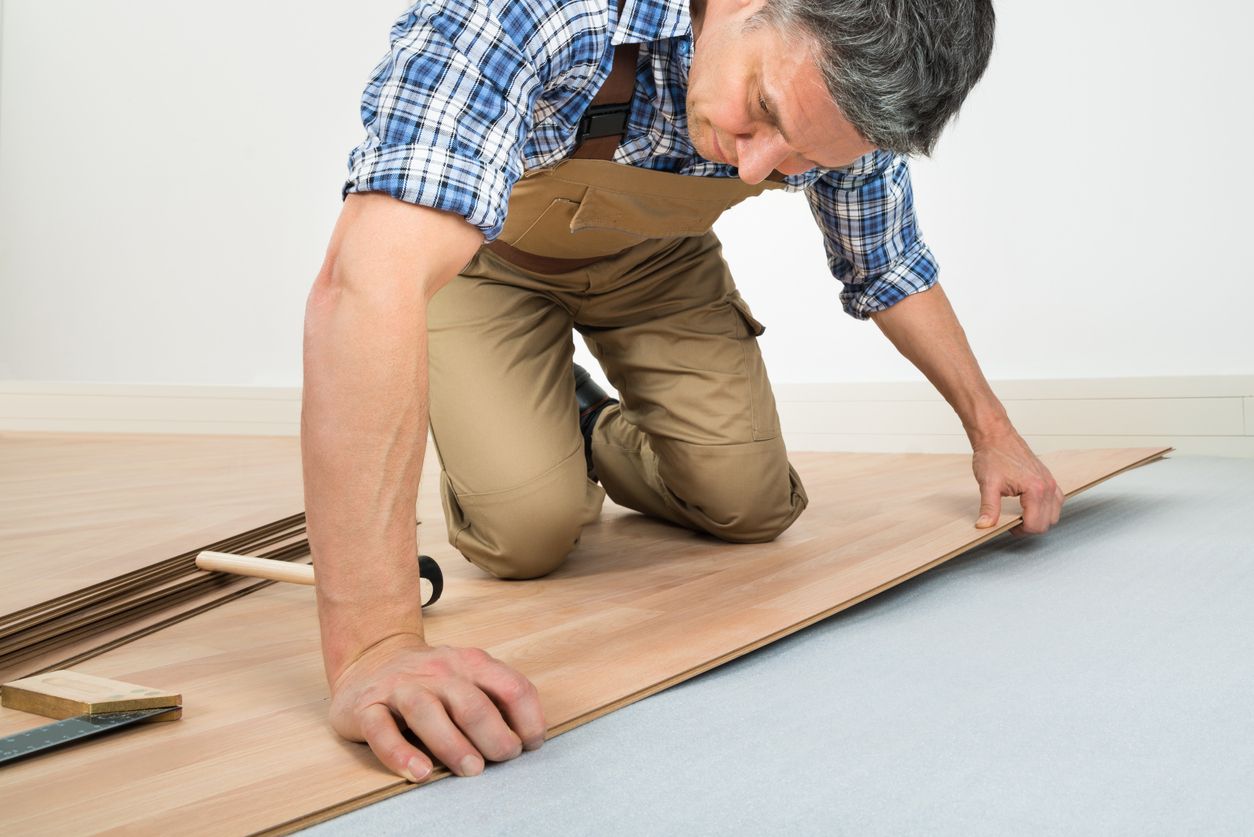 Among the most challenging locations for bamboo flooring are rooms that are positioned over crawl spaces or garages. Installing bamboo flooring in these areas is particularly difficult because failure to shield from moisture adequately can damage the floor. Below is a closer look at some key points related to installing bamboo flooring above garages or crawl spaces.
Bamboo (and hardwood) floors can be installed above crawl spaces and garages.
Proper venting, insulation, and humidity control are essential to addressing moisture.
You can glue down, nail down or float over a crawl space as long as the crawl space ground moisture is properly sealed and the crawl space humidity does not penetrate the sub-floor.
Gluing down the flooring with a vapor lock adhesive is the recommended installation method as the vapor barrier adds another layer of protection.
Precautions must be taken if nailing down over such a space as asphalt-saturated felt paper only inhibits moisture; it does not stop it.  The crawl space humidity must be addressed and sealed off.
Why Do Hardwood Floors Above Crawl Spaces Fail?
Bamboo and hardwood floors installed above crawl spaces sometimes cup because the installer fails to properly seal off the moisture that is rising through the sub-floor. This can be particularly troublesome for homeowners in the United States' coastal areas, where many homes are built above crawl spaces.  Specifically, the following problems are likely to occur:
Cupping
Buckling
Mold growth
Rotting wood
While the thought of these potential pitfalls is certainly unsettling, the good news is that these problems can be avoided by following a series of preventive measures before installing bamboo flooring above a crawl space.
Steps to Take When Installing Above a Crawl Space
The most critical part of installing bamboo flooring above a crawl space is taking the necessary preventative measures to protect your floors from underlying moisture. Moisture insulation and proper venting are the keys to a stable floor. For example, in crawl spaces, mechanical vents should be properly spaced and positioned to allow for adequate cross-ventilation. Below are six key steps to help ensure that your bamboo floors will stand the test of time when you install them above a crawl space:
1) Crawl spaces should be a minimum of 18″ from the ground to the joists.
2) Install a ground layer of polyethylene film. Your ground-layer should consist of a minimum 6 mm thick sheet of black polyethylene film. Joints should overlap at least 6 inches.  Use moisture-resistant tape to seal all seams. The polyethylene should also go up the walls about 8 inches.
3) Ensure there is open perimeter venting or mechanical venting. If you don't have open perimeter venting equal to a minimum of .5 sq ft per 100 sq ft of crawl space sq ft, you'll want to install a continuously operated mechanical exhaust to control elevated humidity and temperature conditions.
4) Ensure that all water lines and pipes are wrapped with insulating material.  Water lines can emit moisture and condensation, which can also rise through the subfloor and cup wood floors.
Steps to Take When Installing Above a Garage

Much like the process of installing bamboo flooring above a crawl space, installing bamboo flooring above a garage requires strict attention to the prevention of moisture penetration. Below are the steps to take to help you protect your bamboo floors from moisture damage:
1) Staple a 6mm plastic sheet to the ceiling of your garage and seal the staple holes with waterproof tape.  Make sure the plastic sheet edges overlap each other at least 6 inches.
2) Coat the sealing with moisture-resistant paint. If you are working in a finished area, be sure to coat the ceiling with a double layer of high-gloss paint.
3) For a glue-down installation, use an adhesive that contains a vapor barrier. Also, make sure you use the correct trowel that pairs with the adhesive, or your spread rate may fail to seal the concrete.
4) For a nail-down installation, place 2 layers of 15 lb. asphalt saturated paper over the subfloor, perpendicular to each other. Lay the first roll of felt paper and then a second roll on top of it at a 90-degree angle, and make sure not to let the rolls overlap as this could lead to an uneven surface and problems with the flooring.
5) Begin installing your bamboo floors. Ensure you have plenty of planks (an extra 10% is recommended) and the required tools and cleaning supplies before beginning the installation process.