You've likely come across linoleum and vinyl during your search for affordable flooring options. It can be a challenge to decide between them given all their similarities and how much they have to offer.
Don't worry – we're here to help! This article will address the key differences between linoleum and vinyl so you are well-equipped to make the best choice.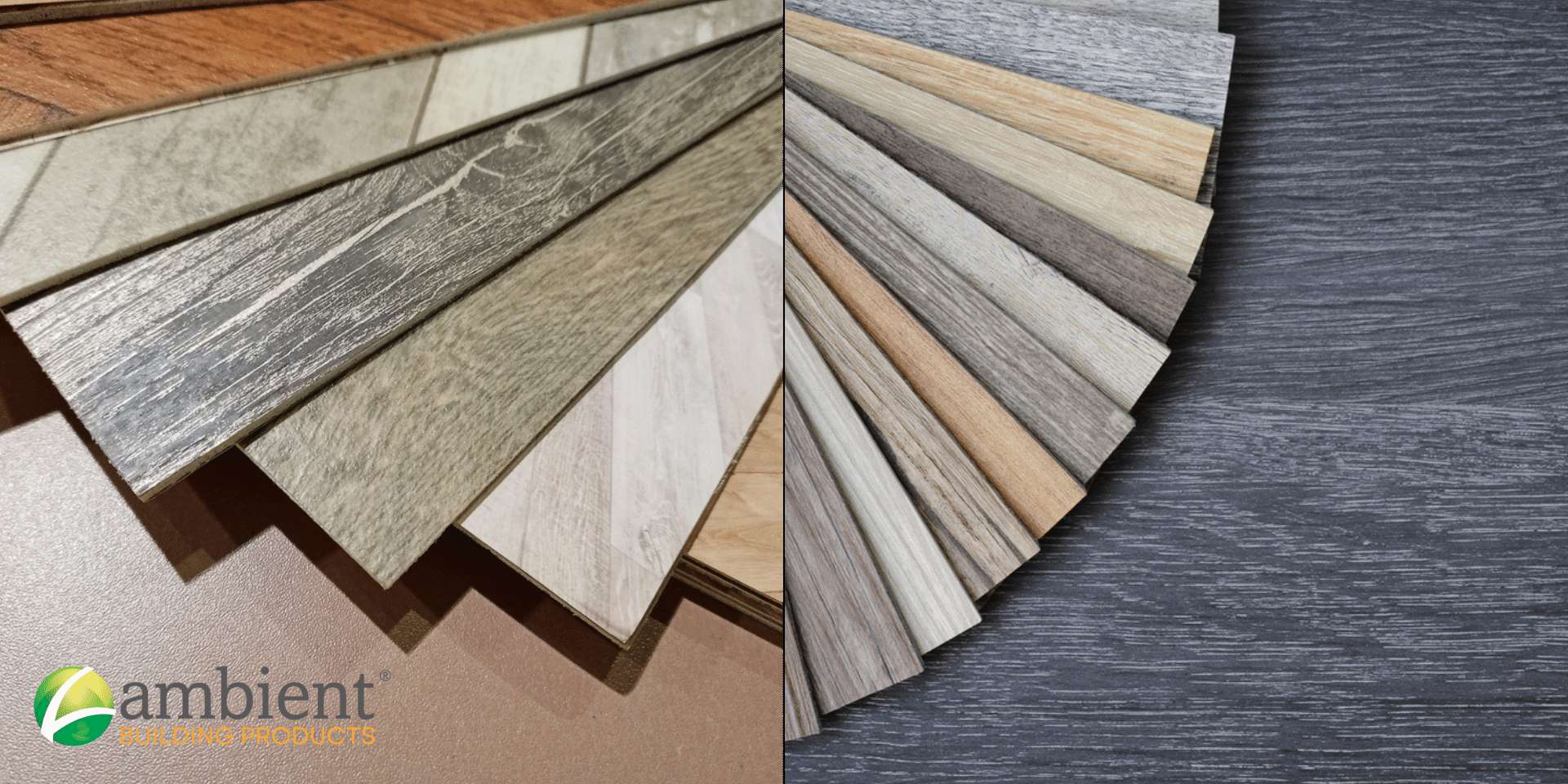 What are Linoleum and Vinyl?
So are linoleum and vinyl the same thing? Absolutely not. Let's begin by exploring the composition of each of these materials. Then, in the next section, we'll compare them to each other in the areas of appearance, applications, durability, sustainability, and more.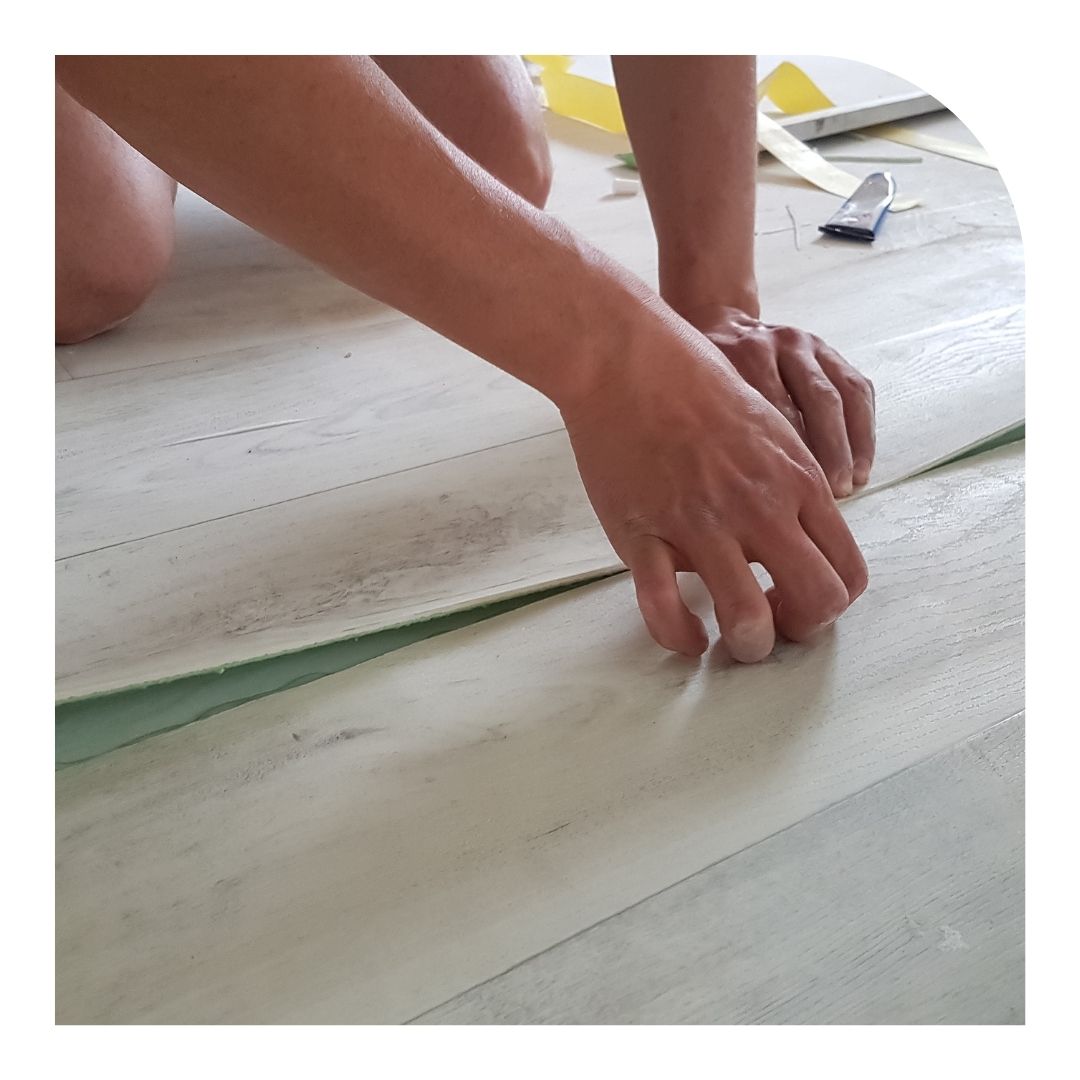 This might surprise you, but linoleum is an entirely natural compound. In other words, it's made from all-natural materials like linseed oil, wood fillers, and resins. Although it can contain a slightly modified mix of substances (including powdered wood and limestone), it remains organic.
Despite how natural it is, linoleum can be tough and rigid like plastic. It looks like a cross between rubber and tile.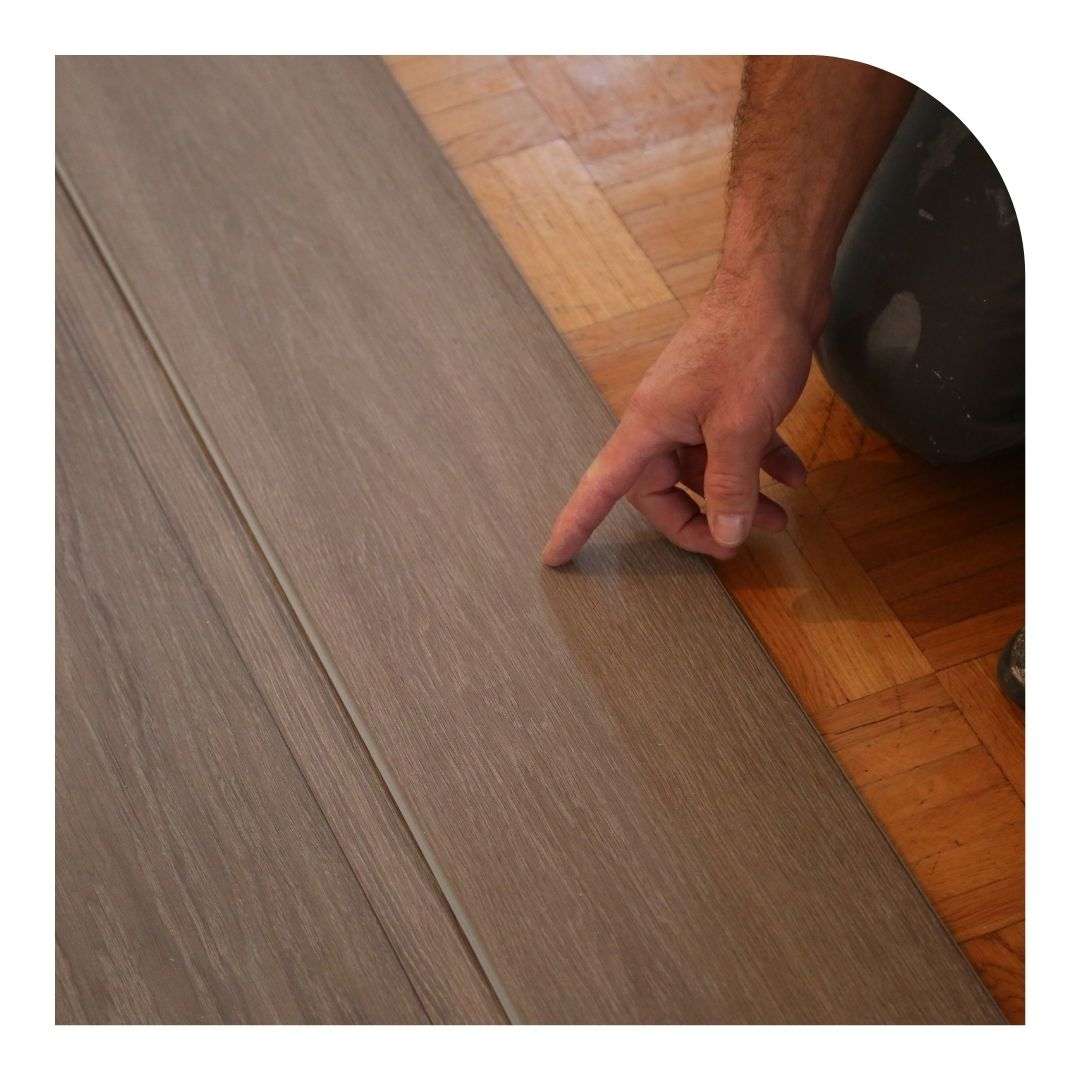 Vinyl, by comparison, is a largely inorganic material. Its primary ingredient is polyvinyl chloride (PVC) – a synthetic compound. Its manufacturing process is known to consume high volumes of petroleum.
Additionally, it gains durability from a polyurethane finish, which also contributes to its overall synthetic nature. In general, it is not an incredibly eco-friendly or energy-efficient product.
Sustainability aside (more on that later) there are intrinsic benefits to vinyl over linoleum – and vice versa!
Linoleum Flooring vs Vinyl Flooring
Perhaps you're reading this article because you Googled 'which is better vinyl or linoleum' … if so, you're in the right place! It's time to compare these two popular flooring materials.
#1: Appearance
The conversation comparing the appearances of vinyl and linoleum revolves around two words: embedded or embossed.
The patterns exhibited by linoleum floors are embedded – meaning they permeate the entire substance. This is good because the floor doesn't usually fade, and its color can't be easily chipped away.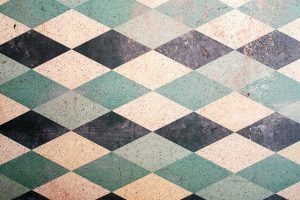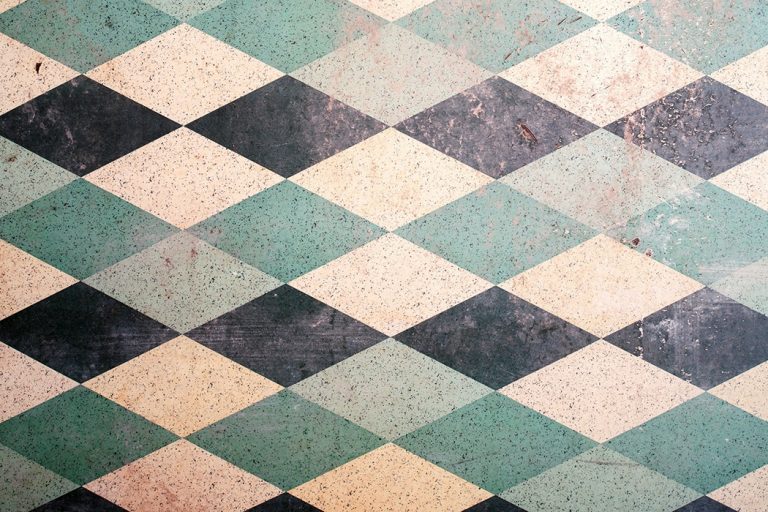 Linoleum floors are primarily sold in solid colors. However, they can also feature various designs: plaid, geometric, or mosaic patterns, to name a few.
Linoleum is derived from linseed oil, wood fillers, and resins due to its organic nature. As a result, manufacturers typically stick to the natural pigments that coincide with these compositional elements. Thus, its colors tend to be more muted.
In comparison, vinyl offers an essentially infinite variety of colors and styles. This is due to the embossed nature of its appearance. Embossed floors are those whose patterns are printed on them rather than manufactured into them. Vinyl floors are comprised of various layers, color being one of them!
Printed patterns arguably give vinyl an aesthetic edge over linoleum.
One of the most popular styles is wood-look vinyl. The embossed pattern allows the floor to exhibit stylistic finishes beyond the color. And wood-look is only the beginning: vinyl is capable of mimicking virtually any type of floor on the market.
It can also be printed with images.
We've all seen shirts, socks, and everything else under the sun printed with pets' faces. While we don't necessarily recommend printing your pup's face on your floor, it's entirely possible!
#2: Durability
Vinyl might offer a lot of different looks, but its durability is frequently criticized. Because its patterns are embossed, they can be chipped, scuffed, and worn.
While refinishing is often encouraged by vinyl manufacturers, aggressive or excessive sanding can eliminate the embossed imaging.
Having said that, when vinyl floors are coated with polyurethane, they become much more durable. In this case, scratches can usually be buffed out and re-coated without ever reaching the imaged layer of the floors.
As a result of this coating, nowadays vinyl floors are commonly used in high-traffic and damp environments. Which begs the question: is linoleum as waterproof as vinyl? No – vinyl floors are waterproof compared to the water-resistant nature of linoleum.
Recent developments in flooring have also led to rigid-core prototypes like stone polymer composite (SPC) vinyl floors. These floors are less likely to expand or react to excessive moisture due to their rigidity. Thus, they are warranted for installation below grade and are less apt to result in water damage.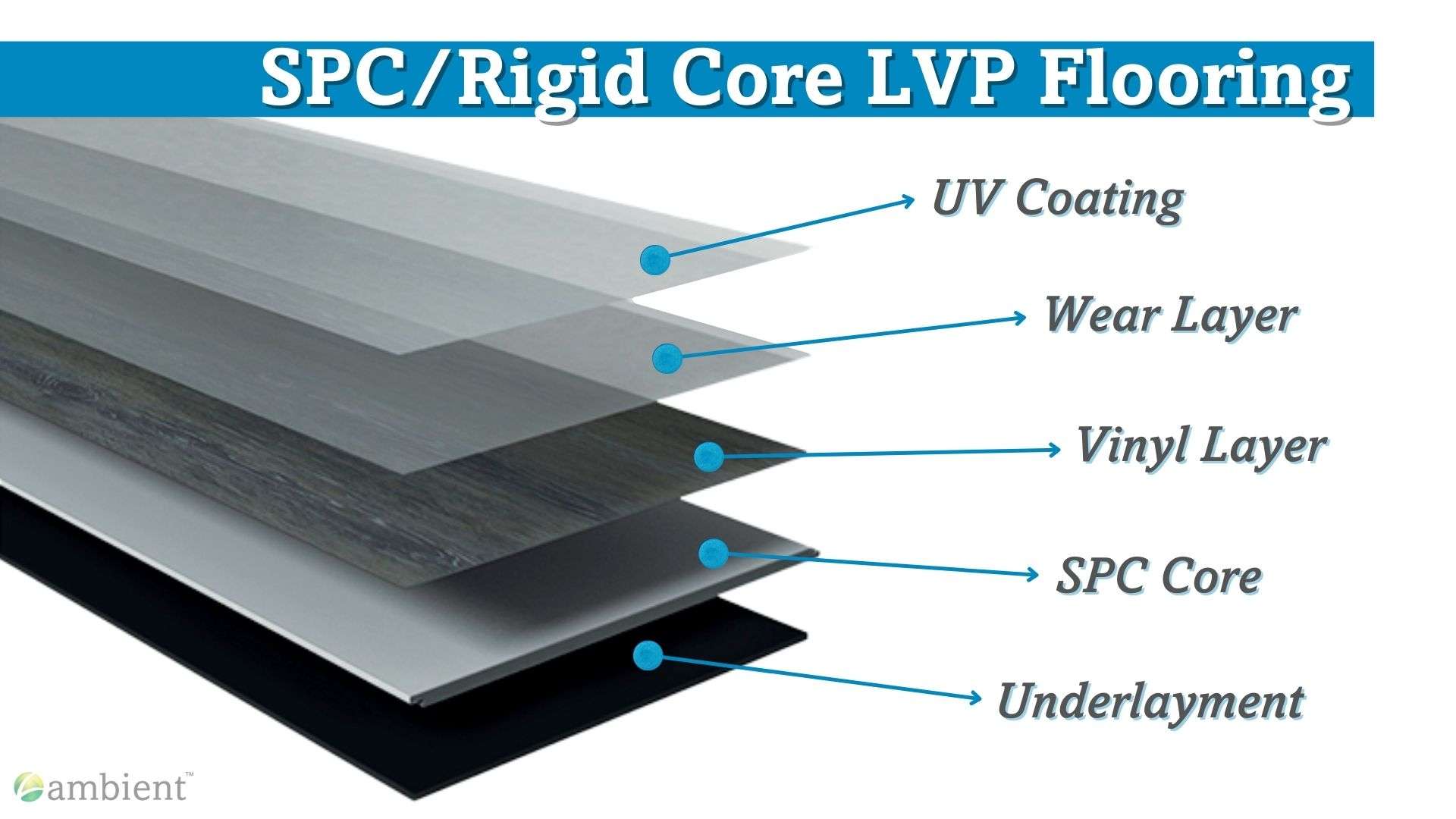 In contrast, linoleum floors will curl when exposed to water for too long. As a result, linoleum is not recommended for installation in basements and other below-grade areas.
"Only 90s kids will remember…" Linoleum was once a popular flooring in schools and kitchens. In some places, linoleum floors are still popular for these types of professional installations.