A frequent search on our blog is "solid bamboo flooring." People want to know what it is, what the pros and cons are, and whether they should be using it. They also want to know how it compares to traditional solid hardwoods and engineered bamboo.
In this guide, we want to answer all those questions and more for you.
What is solid bamboo flooring?

The side view of a cut solid strand is a woven bamboo plank.
Solid bamboo floors are constructed using 100% bamboo through the entire plank. There are two types of solid bamboo flooring: Classic ("horizontal" and "vertical") and Strand Woven. While they have similarities, they also have some significant differences. We will explore those differences in this article.
What type of solid bamboo flooring do I need?
There are a few factors that can determine which type of flooring you should choose:
what rooms you plan to install it in
what method of installation you want to use
how active your lifestyle is
what grain pattern or style you need for your decor
Let's look at the two types in more detail.
Strand woven bamboo flooring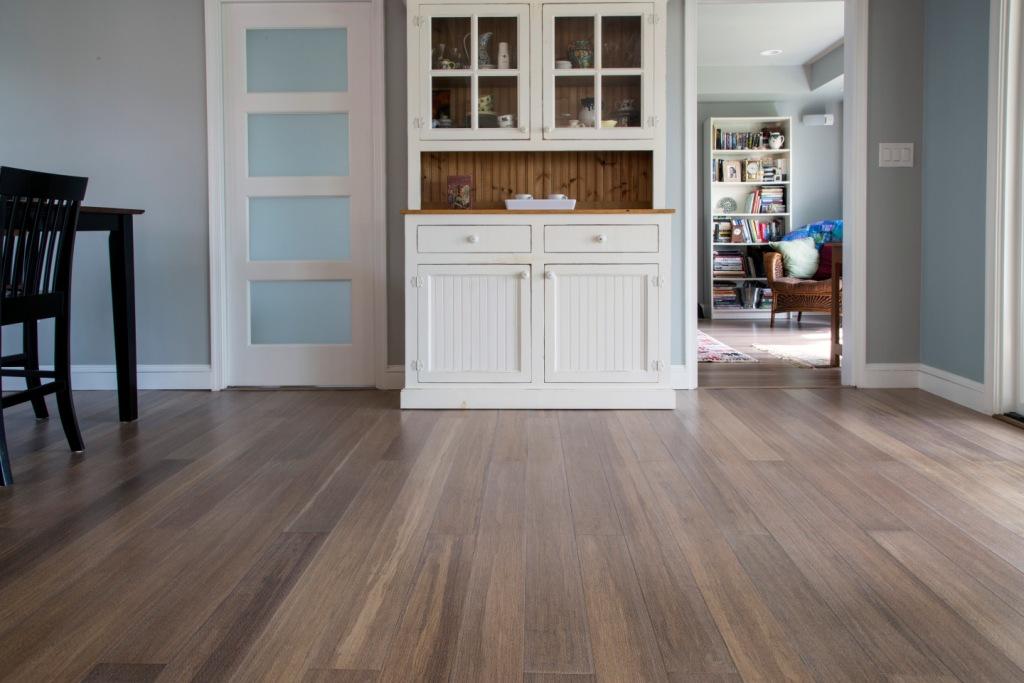 Strand woven bamboo flooring planks are created using heat and pressure to compress bamboo fibers, resulting in the most durable hardwood floor product on the planet. In addition to being three times harder than oak, according to the Janka Hardness Scale. Some bamboo culms are known to have the same tensile strength as steel, so it makes sense they'd make ultra-hard floors.
How we make strand woven bamboo floor planks:
The harvested bamboo is stripped down and shredded into strands of bamboo fiber.
The raw bamboo is heated up in a kiln, a process we call carbonization, which turns the bamboo into a rich brown color.
The fibers are compressed under heat and pressure into a solid block.
A machine cuts ("mills") the solid block into flooring planks
A high-quality bamboo flooring finish is added to the surface of the planks.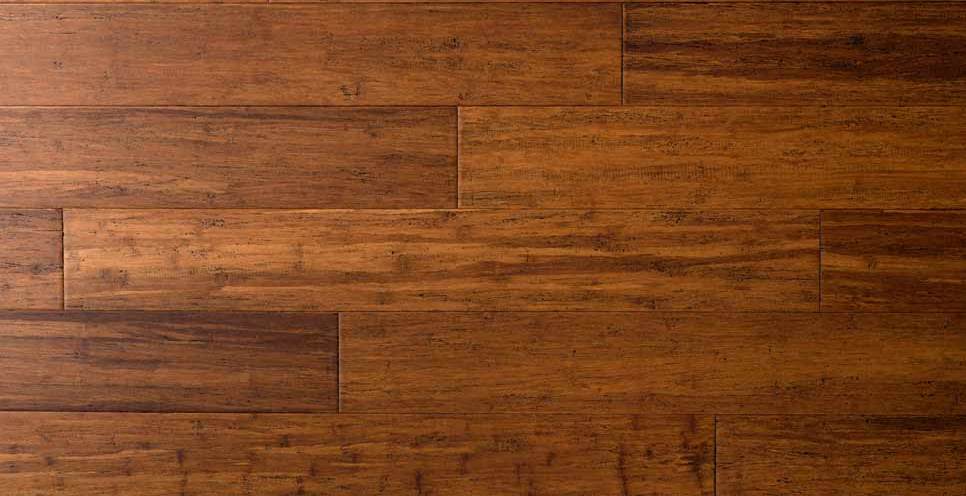 Top view of strand woven bamboo floor showing the beautiful marbled grain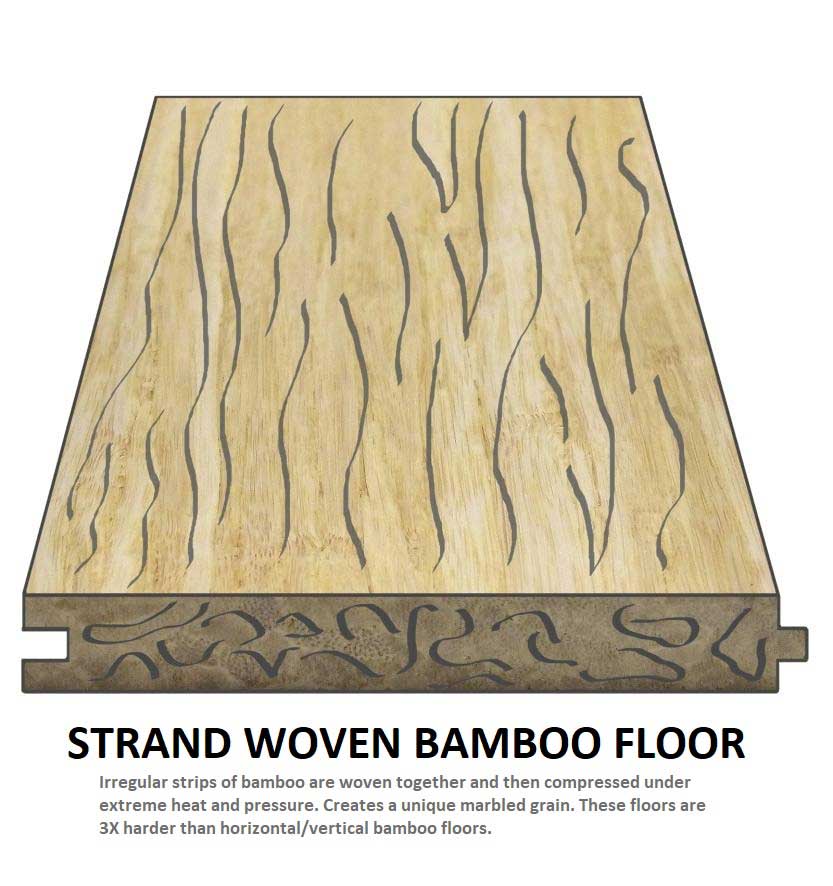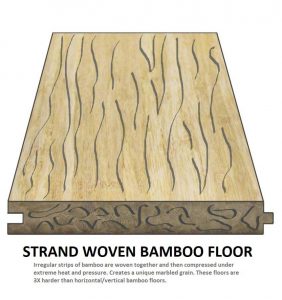 When deciding whether to install strand woven bamboo floors in your house, it is important to consider their pros and cons, summarized in the table below.
PROS
CONS

Strongest flooring material on the market
Easily customizable to your décor through a huge choice of textures and finishes
It can be refinished 2-4 times.
Eco-friendly, made from a rapidly renewable resource.
It can be glued down or nailed down to a variety of surfaces, including concrete.
Available in high quality

They can be sanded down, and a clear-coat finish can be applied, but they cannot be stained a different color on site. Since strand bamboo floors rarely, if ever, need refinishing in a residential setting, this is normally no problem.
Classic bamboo flooring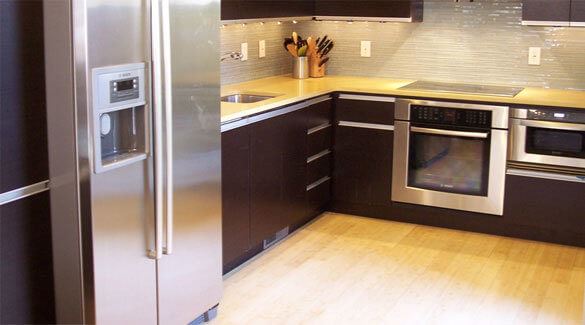 The process of making classic bamboo flooring is a little less intense, but it still creates a tougher floor than most hardwoods.
There are two kinds of classic bamboo planks: horizontal or vertical. After harvesting, the hollow bamboo stalks are fed into a slicer to cut them into thin strips in both cases. Next, the green outer layer is peeled away, and the ridges are sanded down to create a smooth surface.
For horizontal planks, which show more bamboo nodes, the individual pieces are laid flat on top of each other, as in the diagram below.

Source:
For vertical planks, which are better for hiding the bamboo nodes or creating a focal point, the pieces are lined up as in the diagram below.

Source:
The pieces are then pressed together to form flooring planks and fused with glues and pressure. As a result of the construction arrays above, classic bamboo floors' grain patterns look more modern, like in the images below.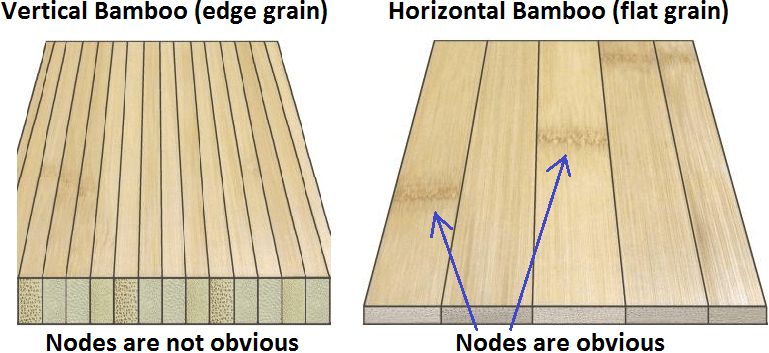 As with strand woven bamboo flooring, there are some things to consider that may help you choose which type to install.
PROS
CONS

Usually less expensive
Easily customizable to your décor
It can be refinished 3 times.
Very eco-friendly, made from a rapidly renewable resource.

Only one-third of the hardness of strand woven bamboo flooring
Will dent and scratch more easily than strand woven bamboo flooring
What are the similarities between Classic and Strand Woven bamboo flooring?
Usage
While both types can be used in many residential settings, including bathrooms and kitchens, strand bamboo floors are much harder and will show a lot less wear over time. For both, and as with all hardwood floors, it is essential to ensure that the planks are acclimated and fitted correctly during the installation process. Doing so avoids potential damage to the floor resulting from changes in temperature and humidity.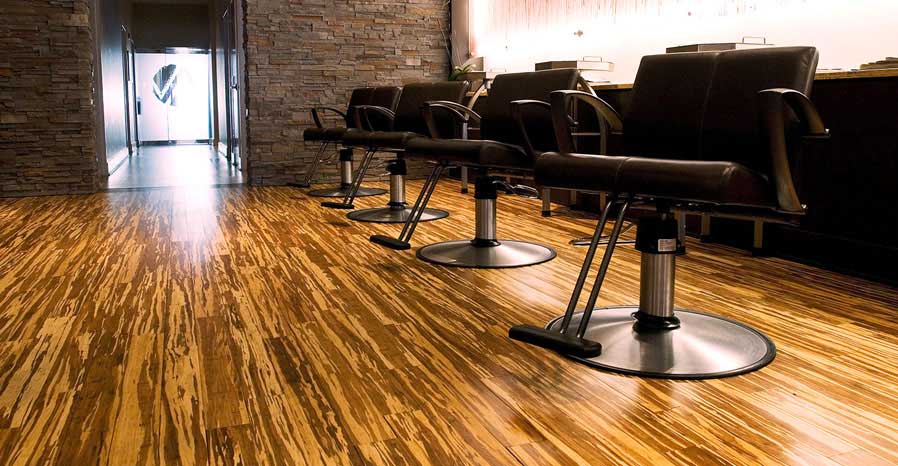 Tiger Bamboo Flooring (solid strand is woven tongue and groove)
It is usually recommended to use engineered bamboo planks in basements or other below-grade rooms, but not always required. Some companies do allow you to install solid bamboo planks in the basement. Still, they may put restrictions on the installation method or insist that you take additional measures before installation.
Eco-friendliness
Strand is woven, and classic bamboo floors are both eco-friendly as they are made from a plant that can regenerate in as few as five years, compared with 50-80 years for hardwoods. They also require less transportation than hardwoods, which are often shipped from the US to China for manufacturing and then returned to the US to be sold.
Also, the bamboo harvesting process doesn't cause environmental harm. Unlike hardwood harvesting:
The roots are left in the ground for the bamboo to regrow, which means that there are no problems with soil erosion or massive changes to the local eco-system that might remove the entire plant.
The process is carried out by hand, further reducing the carbon footprint.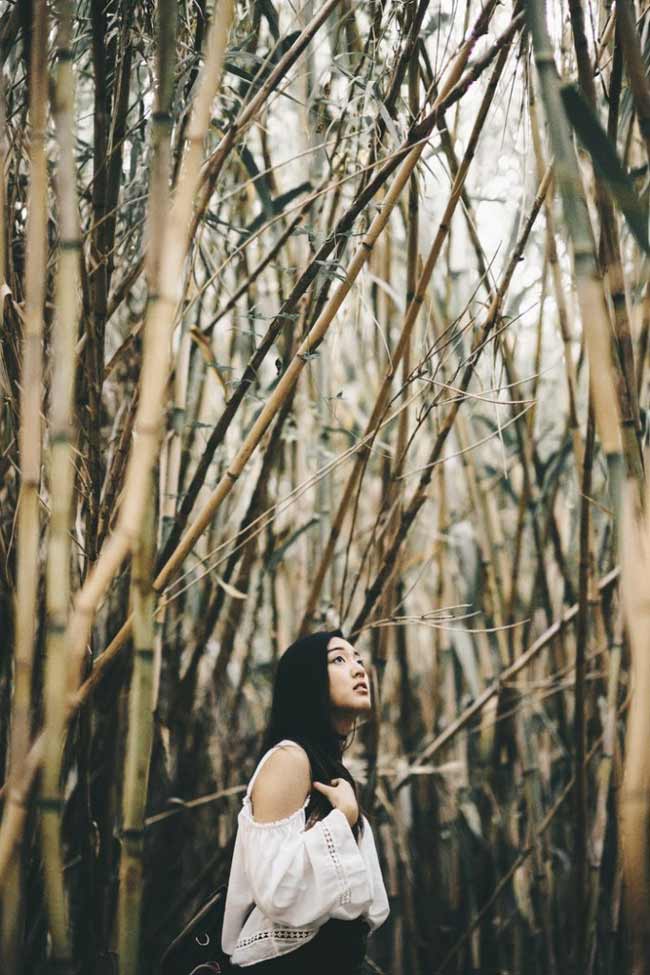 What are the major differences between Classic and Strand Woven bamboo flooring?
Hardness
As we've mentioned, a significant difference in the hardness of strand is woven and classic bamboo flooring. Strand woven bamboo is roughly three times stronger than classic bamboo when used for flooring and is far more resistant to dents and scratches.
Remember, traditional bamboo flooring is similar in hardness to red oak, so you can still feel confident about installing it in your home, but it will show more "character" over time.
It will be hard in most residential homes to notice the difference between classic and strand weaved bamboo flooring. There is usually not enough foot traffic, even in busy households.
Refinishing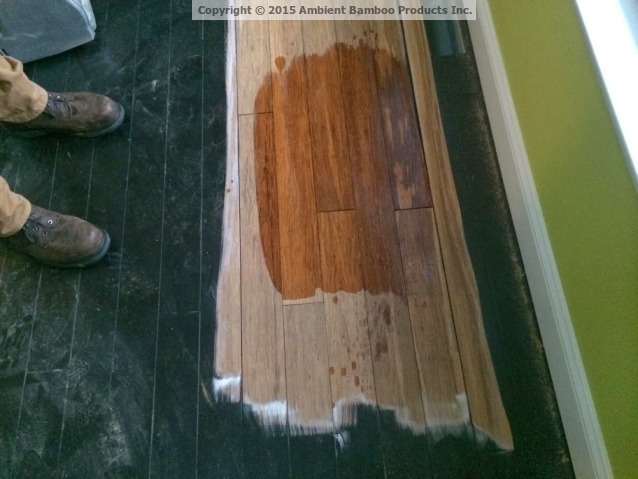 Over time, classic bamboo floors may need refinishing; for instance, they may have been scratched or dented, the finish has begun to wear, or you've changed the décor of your room. Meanwhile, the strand is woven bamboo floors rarely, if ever, need refinishing in a residential setting.
While both types of bamboo flooring can be refinished multiple times, there is a difference in the number of times for each. Strand woven bamboo floors can often be refinished more times because they are denser.
Installation
There are three methods of installing a bamboo floor. The method you use will depend on the type of bamboo flooring you have selected and site factors such as installing it.
Strand woven bamboo flooring with a tongue and groove must be installed using either the nail or glue-down method. On the other hand, click-lock planks can be installed using the floating method, or they can also be glued down.
Classic bamboo is usually only available in a tongue and groove format, so it cannot be installed using the floating method and must be nailed or glued down.
How does solid bamboo differ from traditional hardwoods?
There are many ways that solid bamboo flooring differs from traditional hardwood, including price, hardness, and eco-friendliness. Let's look at some of them.
Eco-Friendliness
As we've already noted, solid bamboo flooring is much more eco-friendly than hardwood floors. It uses a renewable resource, it uses a green method of harvesting, and it clocks up a smaller carbon footprint during shipping.
Water and Moisture Resistance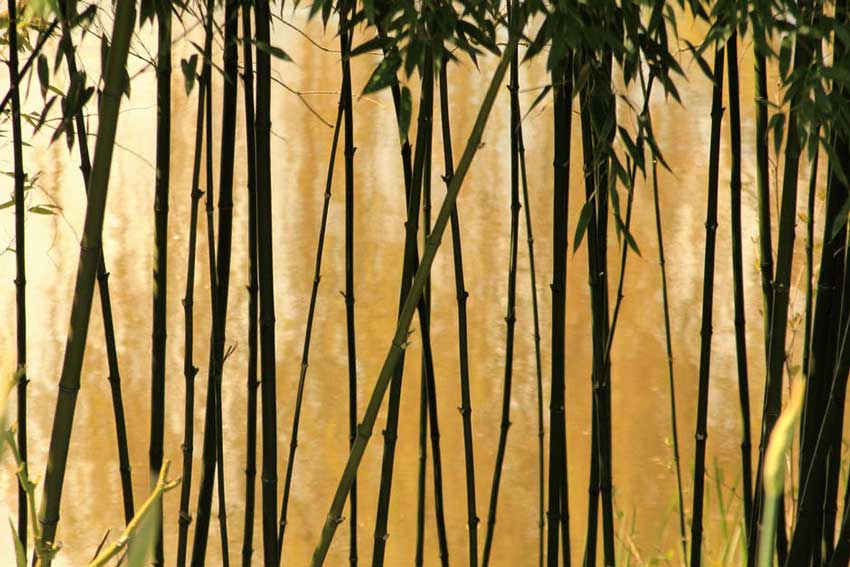 Bamboo is grown in a hot, humid environment. As such, it's much more adept at handling water spills and humidity changes than hardwoods.
If you spill water on a bamboo floor, you have to wipe it up within 20 hours to avoid staining or warping the floor. It's best, however, to clean these things up as soon as you see them.
Bamboo flooring will also handle temperature and humidity changes better than hardwoods, meaning it's a better fit in rooms such as your bathroom, kitchen, or basement.
Hardness
As we've said, the Janka Hardness Scale shows that classic bamboo flooring is on par with mid-range hardwoods, while strand woven bamboo planks far exceed them in terms of toughness.
This means that solid bamboo is tougher than hardwood, can stand up to far more stress before starting to wear, and will last longer in your home. If you have large pets and kids, you'll definitely appreciate strand woven bamboo.
Refinishing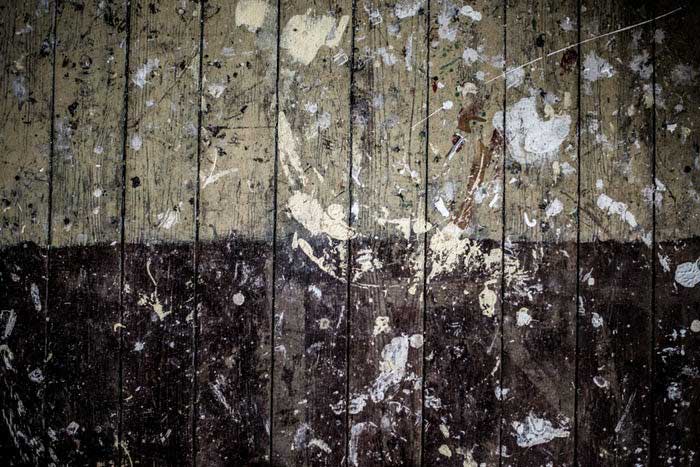 Solid bamboo floors are a little thinner than traditional wood floors, but there is less need to refinish a bamboo floor. Strand bamboo floors are so hard that they may never need refinishing in a typical residential setting, so a thickness that allows for 3 – 5 refinishes is more than enough.
By comparison, traditional wood floors may need to be refinished every ten years.
Cost
Traditional hardwood floors are roughly 2 – 3 times the price of bamboo flooring for similar width planks. Most bamboo floors come in premium wide planks and long lengths, which is a huge value compared to hardwood floors in similar dimensions.
And that's to buy the floors. Wood floors also need refinishing every 5 – 10 years, increasing the costs over time.
What about engineered bamboo flooring?
Engineered bamboo flooring is not considered solid bamboo flooring because it's not made from bamboo all the way through the plank. Instead, it's made with a wear layer of bamboo on top and a core (or "substrate") made from other materials, most commonly cross-laminated wood products or HDF (high-density fiberboard). This increases its stability and allows people to install a bamboo floor in their house areas, such as basements, which may not be suitable for solid bamboo.

Side view of engineered bamboo floor
Once a floor is installed, you really can't tell the difference between solid vs. engineered just from looking at the floor. While some people prefer to have solid bamboo floors because they feel it's more durable, engineered bamboo's additional stability can be beneficial in some rooms. Engineered bamboo floors hold up just as well as solid bamboo. If you opt for engineered bamboo floors, remember to always first lay down a good 3-in-1-underlayment with a high STC rating. The STC rating determines how much footfall and inter-level noise the underlayment absorbs, making the floor look, sound, and feel much more like a solid floor.
What about engineered hardwoods?
As with engineered bamboo, engineered hardwoods are made up of two different materials to increase the floors' stability. One key difference is that this can also reduce your floor's price by using only a thin veneer of expensive wood on top of high-density fiberboard.
Engineered hardwoods are very popular in Europe already because of their many benefits, including cost-savings, increased stability, use with underfloor heating, and easy installation methods. However, bamboo flooring offers all of these benefits – either engineered, solid, or both.
What should I look for when purchasing solid bamboo flooring?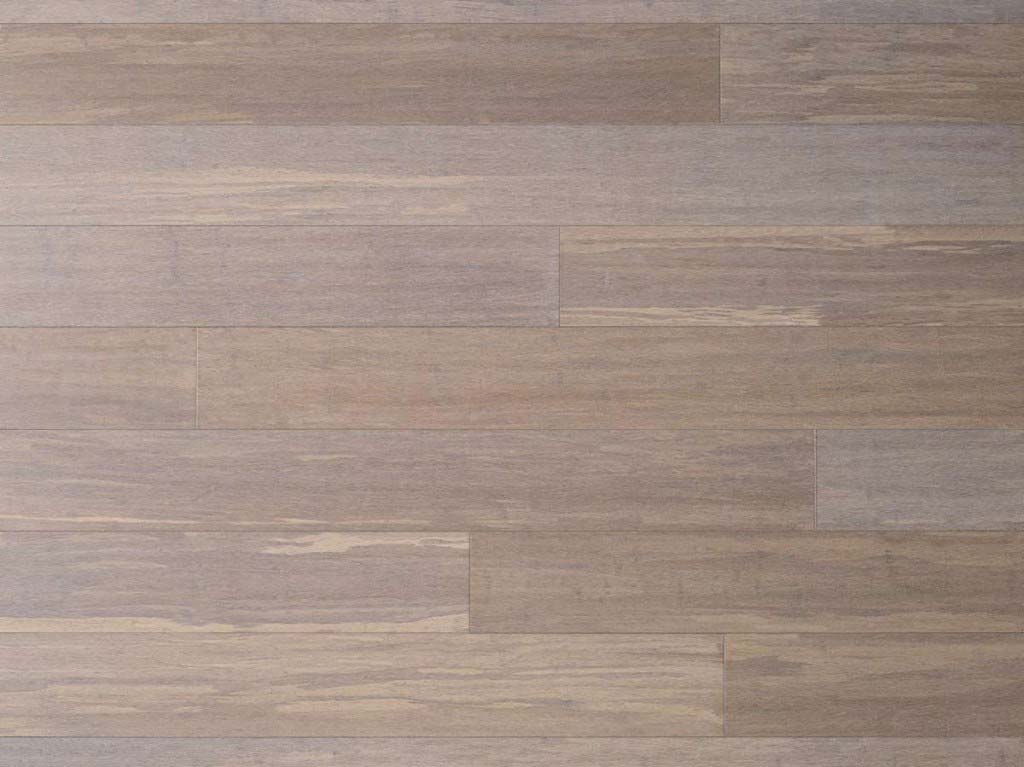 courtesy of Ambient Bamboo Floors
There are many bamboo flooring retailers out there, so when choosing a brand, look out for positive online reviews on Yelp and Reseller rating sites. They should also meet the CARB Phase 2 indoor air quality standard, be Floorscore certified, and should offer to provide their certifications on their websites so you can easily access them.
Hopefully, that's answered all of your most pressing queries about solid bamboo flooring. If you have any other questions or you'd like to share your thoughts on solid bamboo floors, leave a comment below.

Last update of the article: 01/29/2021.