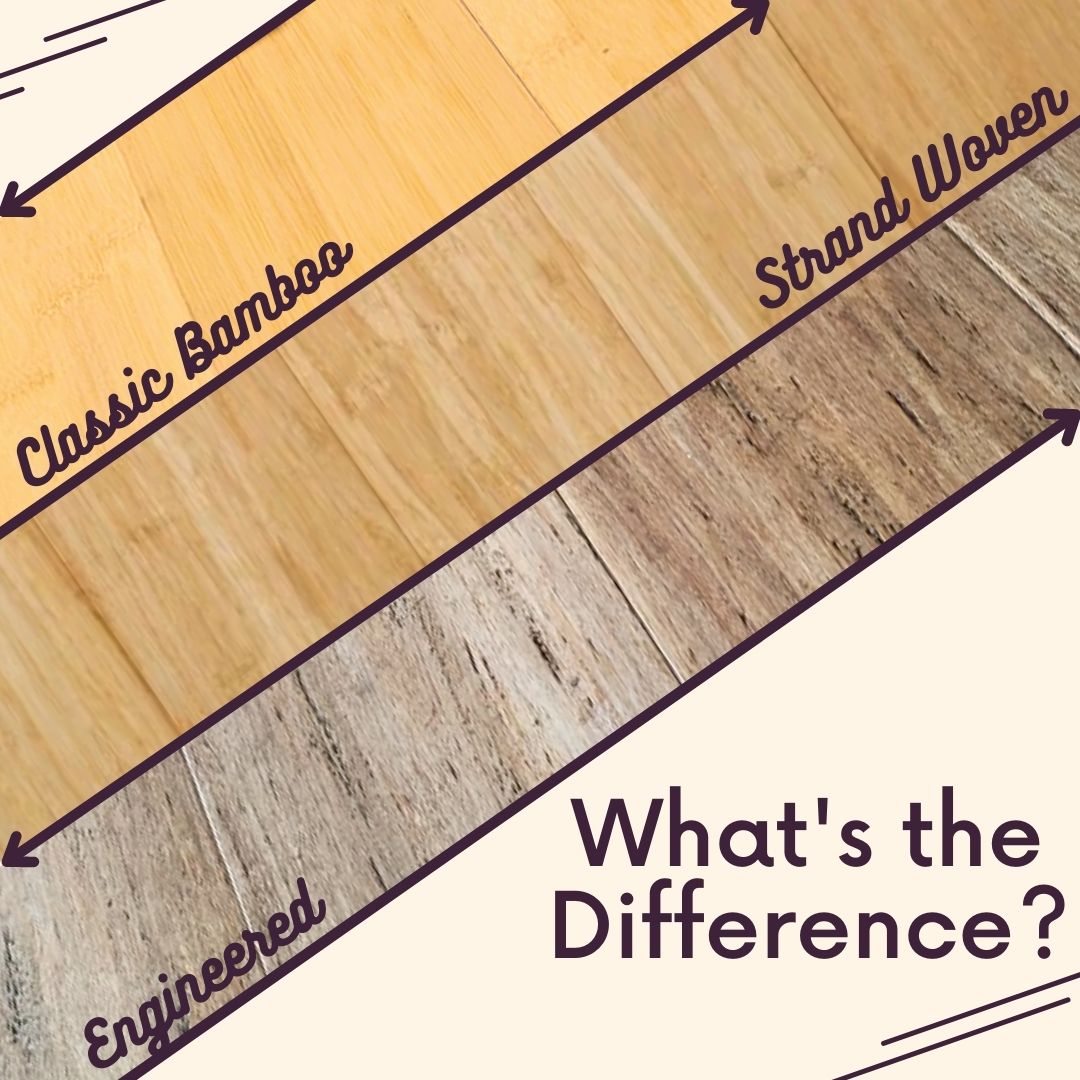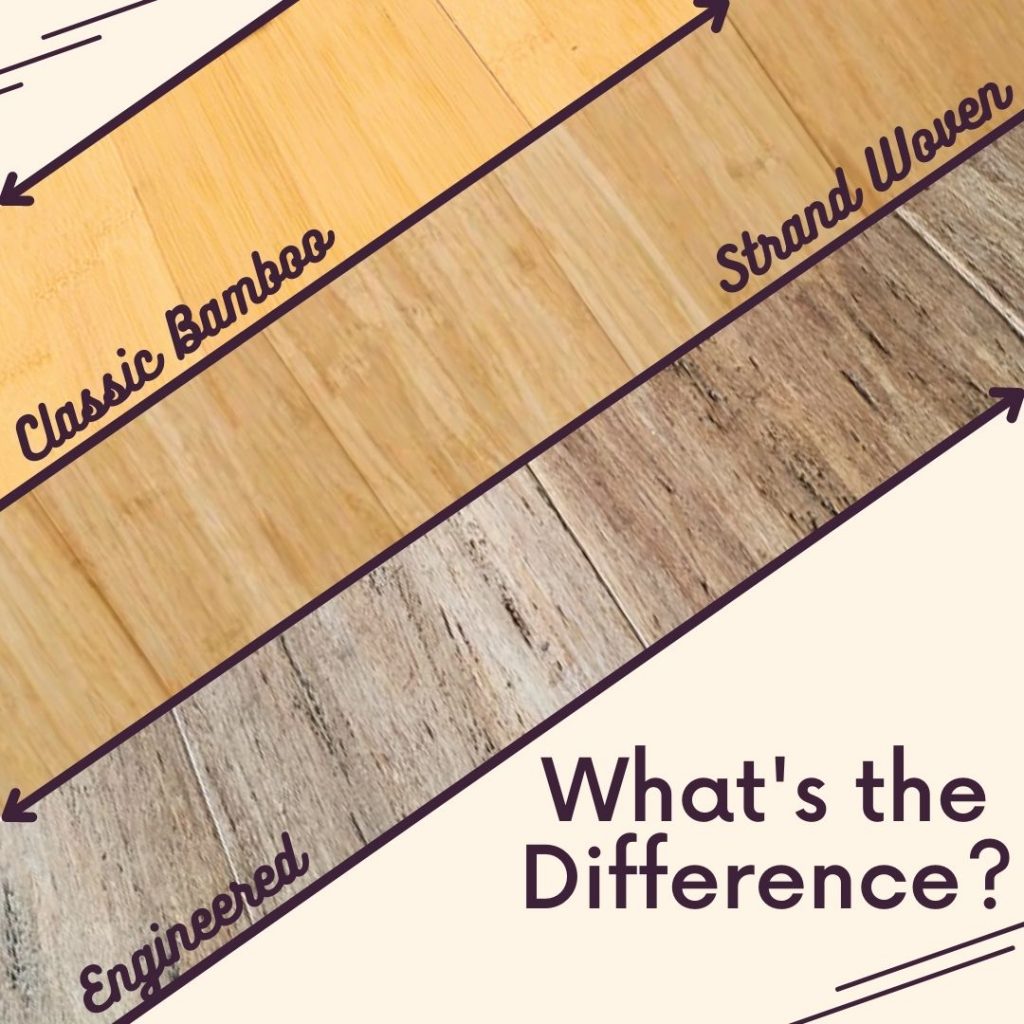 Bamboo flooring is a natural, eco-friendly, safe, durable, and beautiful material that's being seen more and more frequently in homes across the nation.
Just like traditional hardwoods, bamboo flooring comes in a few different variations. Engineered and strand woven bamboo flooring are the most common variants in modern times. The bamboo flooring industry has undergone major changes over the last decade or so.
When you're trying to figure out which kind to use for your next home improvement project, it's essential to know differences between each type of bamboo flooring.
How do these new variants stack up against classic bamboo floors? Keep reading to learn more about the similarities and differences. That way, you know you're investing in the floor that will best suit your needs and desires!
'Classic' Solid Bamboo Floors (a.k.a. 'Horizontal' or 'Vertical' Bamboo)
When it first appeared on the market back in the early 90's, bamboo flooring was created by adhering and compressing strips of bamboo either horizontally or vertically. This technique is where the floors originally got their names: 'Horizontal Bamboo' and 'Vertical Bamboo' floors. You can now find them being referred to as 'Classic' style.
Their manufacturing process is a bit simpler than that used to produce strand bamboo flooring. The planks are still tough compared to other flooring types, but less so than strand bamboo.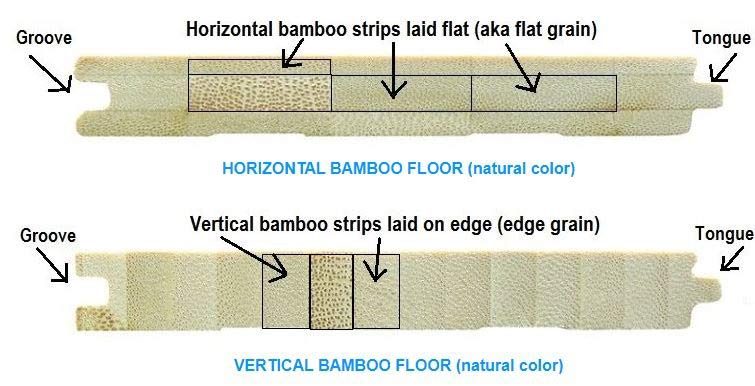 How It's Made
This process is slightly less thorough than the method for creating strand woven bamboo, but it produces a unique flooring look due to the natural grain of bamboo.
The bamboo is sliced up into strands but to a lesser extent.
The outer layer is then peeled away, and the ridges of the bamboo strands are sanded until smooth
 At this point, there are two different methods, each producing a different style.

For the horizontal grain planks, the manufacturer will lay the pieces flat on top of each other (see above).
For vertical grain planks, the manufacturer will lay the pieces on edge up against each other (see above).

The pieces are then pressed together and fused using a combination of adhesives and pressure.
The Problems with Classic Horizontal/Vertical Bamboo Flooring
Not as strong as strand woven bamboo flooring: Classic horizontal and vertical bamboo planks are weaker than their strand woven counterparts.
Not as durable as the strand woven bamboo: Classic bamboo flooring dents and scratches more easily than strand woven because they are only about 1/3 as hard as strand woven bamboo floors.
Hard to find replacements: Because this classic style of bamboo is widely known to be inferior to strand woven bamboo, many manufacturers stopped producing flooring this way. This means many retailers have discontinued their classic bamboo flooring products, making replacements difficult to find.
Although the Classic style of bamboo flooring offered a unique and interesting look, it wasn't able to offer the hardness and durability of traditional hardwoods at the time. Thus, a new and improved manufacturing process was needed.
Solid Strand Woven Bamboo Floors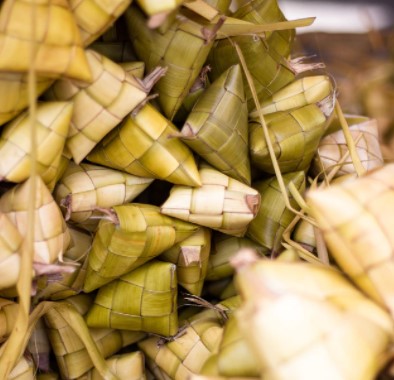 One of the bamboo plant's initial uses by the ancient Chinese was for weaving. From baskets and boxes to mats and curtains, strands of bamboo were woven together to produce a variety of wares. Flooring manufacturers had the great idea of adapting this same weaving technique to the production of bamboo flooring. Instead of stacking the strips one after the other, they weave the strips of bamboo together, adhere the woven bamboo in layers, and compress them to form a tougher, denser flooring material.
Today, 'strand woven' is the primary type of bamboo you'll find in flooring. Its incredible durability and strength not only reaches but exceeds the hardness rankings of most other hardwoods in the industry. Pair that exceptional hardness with the sustainability, beauty, and eco-friendliness of bamboo and you've got the ideal flooring for your home.

How It's Made
High quality strand woven bamboo floors are made from solid Moso bamboo, subjected to an in-depth manufacturing process to increase the floor's strength. The basic manufacturing steps include:
The bamboo is separated into strands of fiber in a similar way to putting paper through a shredder.
Strips of bamboo are then woven into sheets.
If desired, the fibers may be heated to darken them and create carbonized bamboo flooring.
A light amount of resin is added, and the woven sheets of bamboo are compressed into a solid block under intense heat and pressure.
Then, the solid block is sliced into planks by a special machine.
Finally, a protective finish is applied to the surface of the planks.
Where can they be installed?
Strand woven bamboo floors can be used in most residential – and even commercial – places as long as you acclimate and install them correctly to protect against damage caused by temperature and humidity (same requirements as for all hardwoods).
Some manufacturers advise against installing solid bamboo in a below-grade room (i.e., where the floor is lower than ground level) or in areas where there is an excessive amount of water, so you should always check their instructions before installation. In some cases, they may advise that you take additional precautions before laying the floor.
However, for the vast majority of rooms, you can use solid strand woven bamboo floors without a problem, including kitchens, half bathrooms, and utility rooms. And, of course, for basements, you can always use engineered bamboo flooring.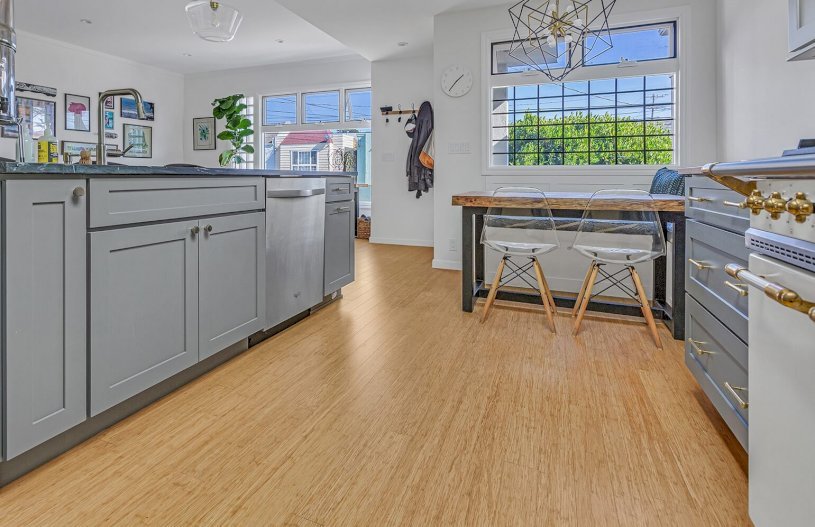 Important Things to Note About Solid Strand Bamboo Floors
Cannot be stained when refinished: Although bamboo flooring can be refinished and clear-coated, it cannot be stained on-site due to its density. It accepts polyurethane well but trying to apply a stain to change the color before the polyurethane can be difficult to impossible.
Nail-down versions require a special nailer: Dense hardwoods like Brazilian Teak and strand woven bamboo are much harder (which is why they last so much longer) than traditional hardwoods. Due to their density, you'll need to rent an 18 gauge cleat nailer to nail down strand woven bamboo flooring. Luckily, there are flooring stores that also offer nail gun rentals!
Engineered Bamboo Floors
Unlike solid floors, engineered bamboo flooring is made up of a few different layers of materials – not just bamboo alone. Most engineered bamboo floors contain a wear layer of strand woven bamboo on top, with a high-density fiberboard or multi-ply wood core beneath.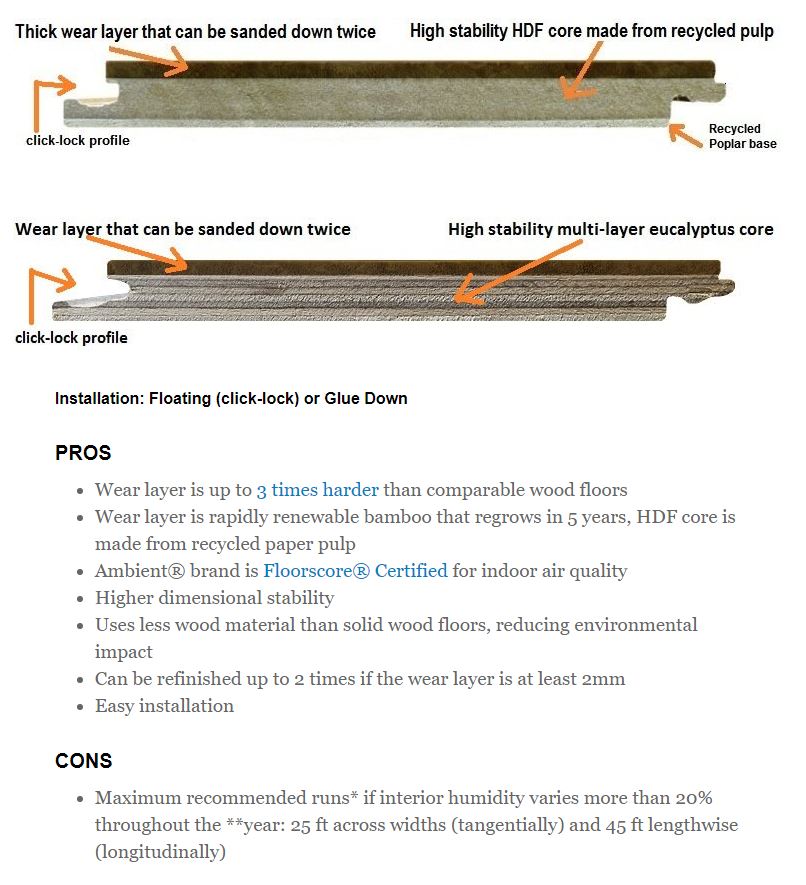 How It's Made
These bamboo floors typically consist of a wear layer of solid bamboo and an HDF or multi-ply core.
First, the strand woven bamboo planks are cut into thin sheets (for use as the "wear layer" or surface of the flooring).
Next, the sheets are attached to the high-density fiberboard or multi-ply core with adhesive.
Finally, a protective finish covers the planks to improve longevity.
Where Can They Be Installed?
Engineered bamboo floors can be used in almost any room, including below grade. This means that engineered bamboo floors are great for basements, too! However, it's important to always install these and any floors according to the manufacturer's instructions for the best possible results. Crawl spaces or garages below your flooring install may require additional preparation before you put the floors in.
Important Things to Note About Solid Strand Bamboo Floors
Let's look at the disadvantages of engineered bamboo floors compared with the other types of bamboo flooring:
Slightly more expensive: Engineered bamboo is slightly more expensive than the other types of bamboo flooring. This is because core layers and longer manufacturing time can increase the manufacturing cost. However, at an average of $4-$6 per square foot, they still offer a very high bang for the buck.
Slightly less green: Due to the multiply and HDF cores used, they are slightly less eco-friendly than solid bamboo flooring.
Areas with fluctuating humidity may require run limits: Do you live in a geographic area where the humidity varies by more than 20% throughout the year? If you float hardwood or bamboo floor, you'll need to keep your run limits down to 25'Wx45'L.
What All Strand Woven Bamboo Floors Have in Common
They're GREEN Products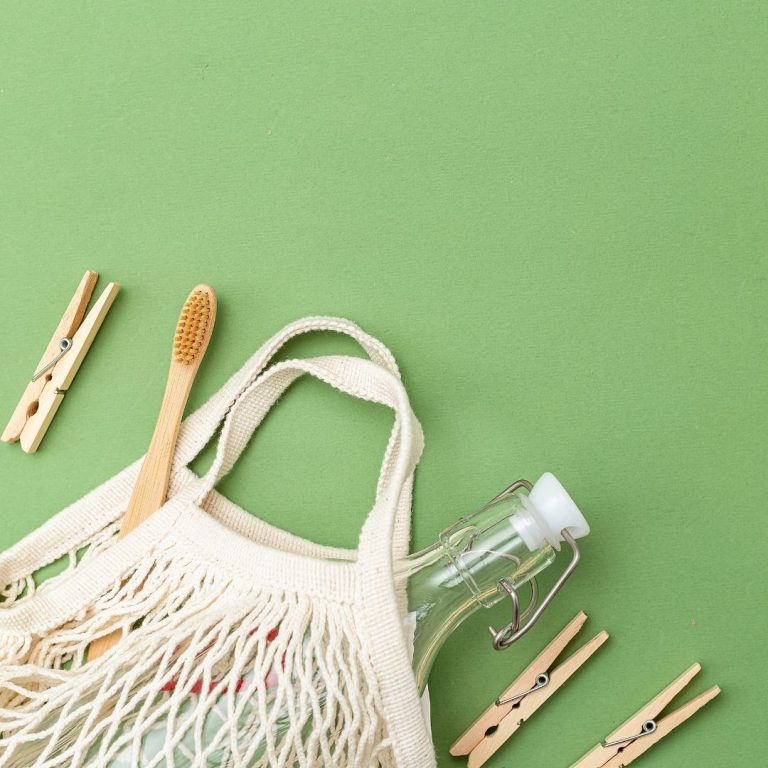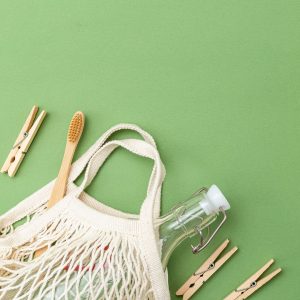 Although the bamboo plant itself is physically green, we're not talking about the color in this instance.  'Going Green' is a worldwide movement dedicated to preserving environmental quality and supporting environmentalism in any way possible. Using recyclable, sustainable, nonpolluting, eco-friendly products and practices is key to living a 'greener' lifestyle and protecting our planet.  Bamboo is the embodiment of eco-friendliness, and here's a few reasons why:
Bamboo is the world's fastest growing plant, making it a quickly-renewable resource.
It is cultivated naturally, meaning it's grown without the use of pesticides and is harvested by hand without damaging the environment.
It's extremely versatile and can be used for anything from food and medicine to clothing and building materials.
In addition, due to this high regeneration rate and its ability to sequester high amounts of CO2, bamboo is considered one of the most eco-friendly flooring material on the market.
They're an Attractive Choice for Any Home
Bamboo floors can complement any design scheme through a range of finishes and textures.  Natural or carbonized bamboo planks beautiful and unique in appearance simply on their own. But for those wanting a less traditional look, there are plenty of bamboo floors available in a range of colors and surface textures to fit any room style, from rustic to modern to elegant.
Bamboo Floors Stand the Test of Time
Strand woven bamboo floors rank much higher on the hardness scale than other hardwoods, making them great for use in restaurants, commercial locations, and kitchens. When bamboo floors are have a multi-layer finish like Ambient's Accuseal Ultra finish system, they're even less prone to show scratches and are rather difficult to dent.
An affordable luxury
Bamboo floors are not only beautiful, but they're also inexpensive, typically costing around just $4-$6 per square foot. AND they're so easy to install that you can save money by doing it yourself. When attempting a first-time DIY flooring installation, your best bet is a click-lock engineered bamboo floor that you can float. Make the job even easier with bamboo flooring that comes with underlayment already attached!
Highly Resistant to Water and Moisture
Since bamboo grows in a hot and humid environment, it can adapt to humidity and temperature changes more effectively than other natural flooring types. Additionally, it's more resistant to water damage (i.e., staining or warping), so you'll have fewer worries about the occasional spill.
Which Type of Bamboo Flooring Do I Need?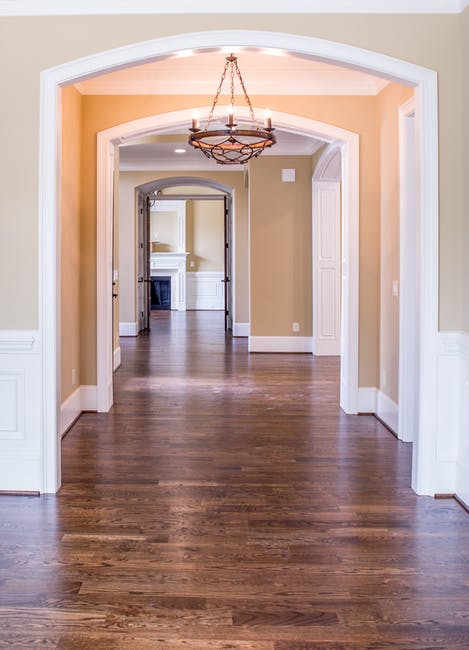 It depends on your circumstances! When deciding on which bamboo flooring to choose for your home, consider these important factors:
Average humidity levels in your geographic region
How strong you need the floor to be (i.e., will it receive an excessive amount of foot traffic)
The type of room(s) you'll be installing the flooring in (i.e., basement, kitchen, bathroom)
The level of your home you're installing on (i.e., on, above, or below-grade)
The installation method you want to use (if installing it yourself)
While we can't decide for you, we hope this guide, in addition to our website, provides you with all the information you need. That way, you can make the best and most informed decision for yourself!

Let us know if you found this helpful and any other questions you might have in the comments below!
---
Last Updated: 1/7/2022