Engineered bamboo flooring consists of a thick wear layer of bamboo attached to a multi-layer eucalyptus core or high-density fiber core that runs perpendicular to the base. This combination makes a durable flooring product that is easy to install and lasts for years.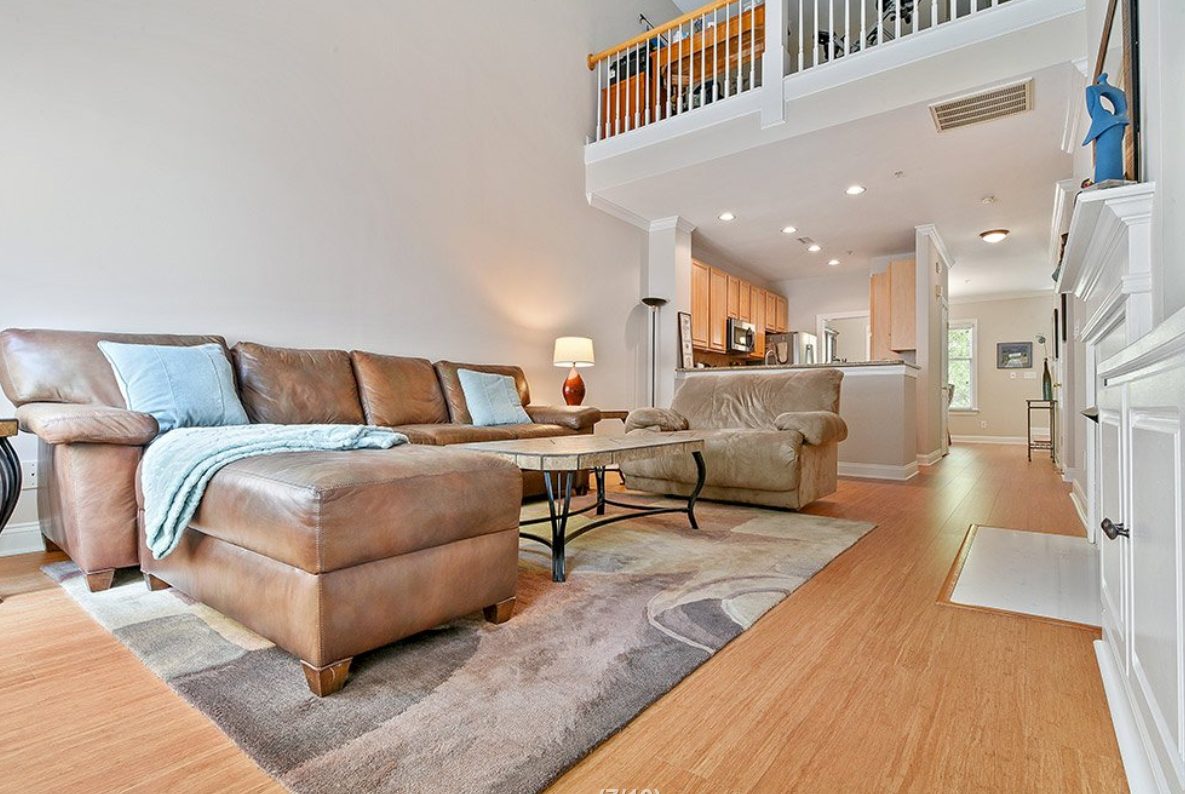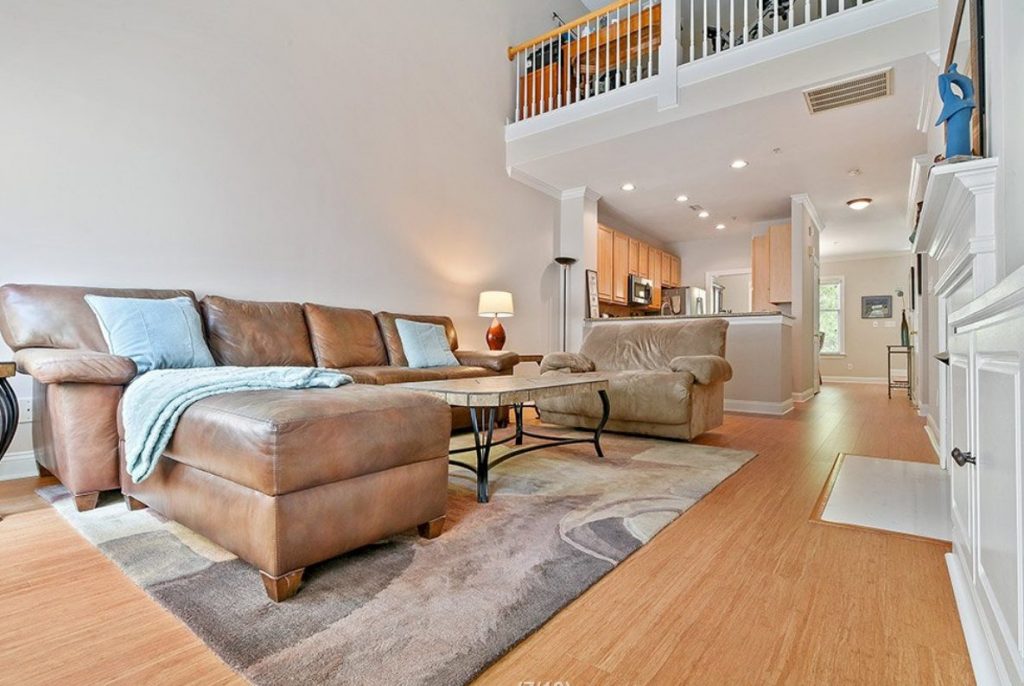 What are the Benefits of Engineered Bamboo Flooring?
Engineered bamboo flooring provides greater dimensional stability than regular strand woven bamboo and it costs less too. Those are great benefits. But in addition, engineered bamboo offers these benefits:
Available in wide planks
Ability to install below grade
Floating or glue-down installation
Durable enough for light commercial and residential applications
The greater stability allows the production of wider planks than other types of bamboo flooring. And let's face it, wider planks look great! It also means the floor can be floated over cement when a moisture barrier is in place. Other bamboo floorings can't go in basements but engineered bamboo can be installed in any room in the house.
Click-lock installation provides a much easier way for DIY'ers to install the flooring.
Like other bamboo floors, engineered bamboo is durable and can be refinished up to two times. This flooring takes on pets and foot traffic and still looks great.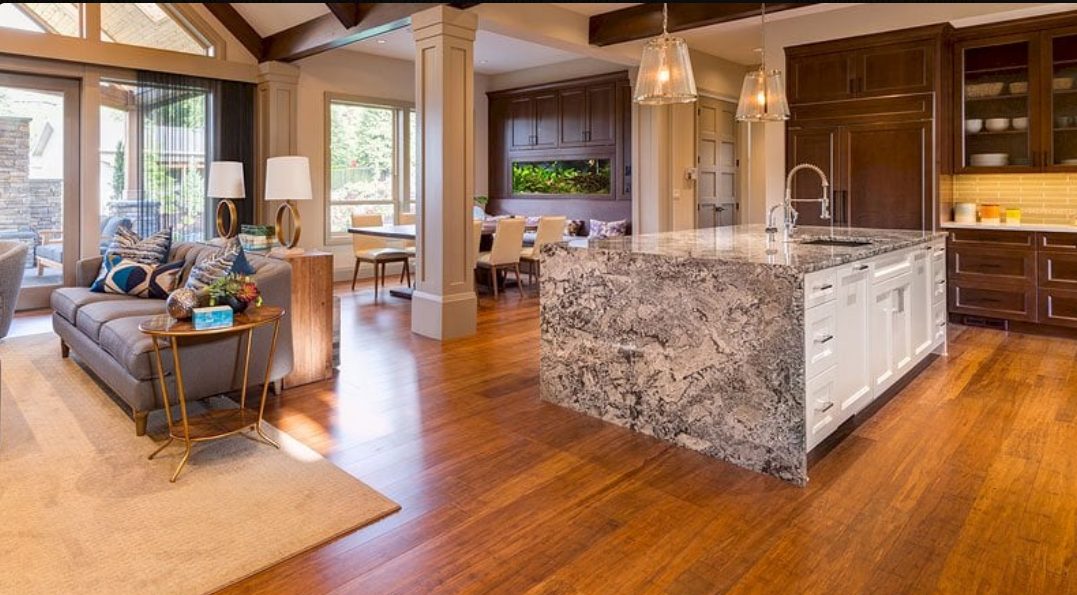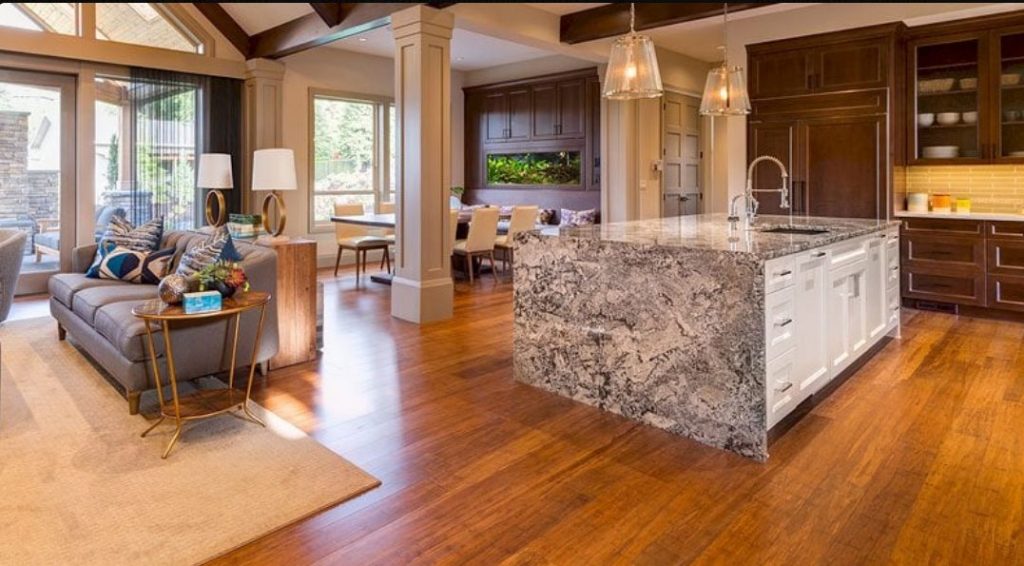 Why Does Engineered Bamboo Cost Less?
Just because this type of bamboo flooring costs less doesn't make it cheap. The lower cost of production makes this flooring a very affordable alternative to solid bamboo flooring.
The click lock installation saves time laying the floor, and that saves money on installation.
Remember, the top wear layer of the flooring is still strand woven bamboo. You get all the strength and durability of bamboo with increased dimensional stability.

Great for Your Wallet and Great for the Planet
The pandas won't starve to death if you get bamboo flooring. Forget that myth. Pandas don't eat the type of bamboo that goes into flooring.
Moso bamboo matures in only 5 to 7 years. This natural resource rapidly renews, making it a great choice for the planet. Much more eco-friendly than hardwood or synthetic carpets.
Engineered flooring also offers one of the most budget-friendly options available for wood flooring. You'll be pleased to find it costs less than solid bamboo and much less than solid hardwood flooring.
What Does Engineered Bamboo Flooring Look Like?
The finish options will almost overwhelm you. Your flooring finish options include:
Natural
Brushed
Handscraped
Antiqued
You'll find planks in blonde, white, brown, grey, and many more stain colors.

The best way to see what engineered flooring looks like is to order a sample and see for yourself.
Get up to 5 free samples from Ambient and see engineered bamboo flooring enhances the look of any home or office.