Janka hardness tests show that solid strand bamboo flooring is the hardest wood floor on the market today - by far.
Strand woven bamboo floors are made by weaving and then compressing strands of bamboo under extreme heat and pressure, which fuses the materials together and creates floors that are many times harder than traditional hardwoods. Strand bamboo floors are preferred by homeowners with pets and children, and are often used in kitchens and in light commercial spaces, due to their extreme hardness and durability. Strand woven bamboo rarely needs to be refinished in residential settings, making it a very practical flooring option and a very good value - considering it is more affordable and eco-friendly than most hardwoods.
Pets? Kids? High-traffic? High heels? Our strand woven bamboo flooring can handle all of these much better than traditional hardwoods, laminate and vinyl flooring. Strand woven bamboo floors are made by heating long strips of bamboo, which are pulled apart into strands, woven together and then compressed under extreme pressure and heat.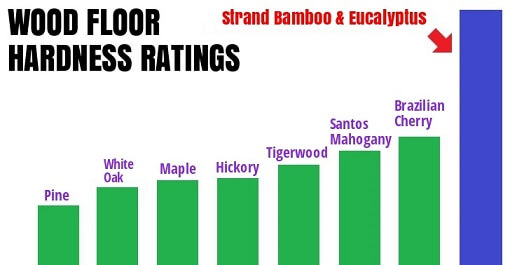 This manufacturing technique produces flooring that is extremely dense - much harder than traditional hardwoods and "classic" bamboo floors (vertical/horizontal/solid). In fact, solid strand woven bamboo flooring has a higher Janka Hardness rating than all other traditional hardwoods, as measured by an independent laboratory. Do yourself a solid and don't sleep on impressively solid bamboo flooring.
Because of their hardness, strand woven bamboo floors from Ambient are child and pet-friendly, and they're also well-suited for commercial installations. They are wonderfully resilient, and suitable for active family lifestyles so there's no reason to tiptoe or go shoe-less to protect the beauty of the floor.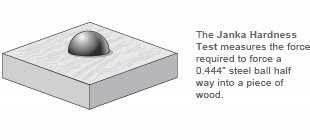 Our strand woven bamboo floors can be sanded down and refinished just like any other wood flooring product. They have a warm, hardwood look that's perfect for any home, and are available in multiple colors and in both click-lock and tongue-and-groove installation options. Disclaimer: be careful when refinishing solid bamboo flooring from companies outside of Ambient®. Certain stains and finishes can be damaged through excessive sanding or refinishing. Always consult your manufacturer's maintenance guide before refinishing your floors!
Beauty and Brawn
Strand woven bamboo flooring is more than just a convenient solution for high traffic areas - it's also an attractive choice for every home! Mimicking the grain of traditional hardwood, our Ambient® stranded bamboo flooring is available in a wide variety of color and finish options to suit any decor. Whether your tastes are traditional or contemporary, you'll find solid bamboo flooring that meshes perfectly with your design sensibilities.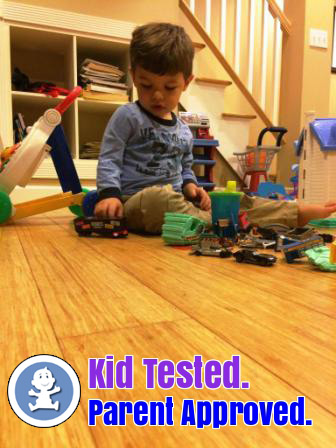 Easy to Install and Maintain
With our bamboo strand click flooring, installation is fast and simple - perfect for amateur handymen and other weekend warriors! And - with our exclusive Accuseal Ultra® Finish System - maintenance is just as simple. Strong enough to protect strand bamboo flooring from most scuffs and scratches, it rarely takes more than a damp rag to bring your floor back to life. We're so confident in the fit and finish of our stranded bamboo flooring that we back it up with a lifetime structural and finish warranty! Our bamboo flooring reviews speak for themselves.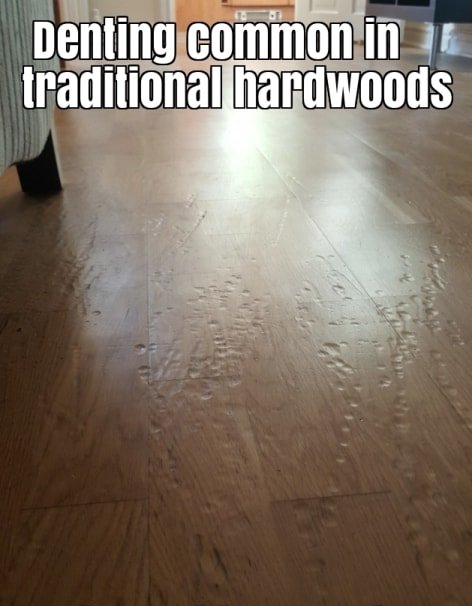 Call us today to inquire about exclusive shipping deals on all our strand woven, high traffic bamboo flooring products!