Today's homeowners want to prioritize visual appeal, sustainability, and convenience. Fortunately, engineered bamboo flooring checks all three boxes. It's beautiful and versatile,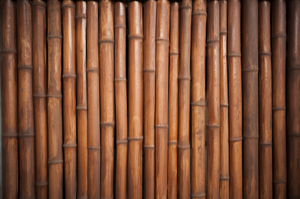 improving the look of virtually any room in any style of home. It's also one of the most eco-friendly materials available for flooring purposes; not only is natural bamboo flooring produced using sustainable practices, but it's also an incredibly durable material that will stand the test of time and allow you to avoid frequent repairs and replacement. What's more, high-quality brands can be refinished up to two times, thereby extending their lifespan. Finally, it's also a flooring choice that offers minimal upkeep, making it easy for you to care for your home.
That said, you can't completely ignore the state of your floors — no matter what kind of material you've installed. All types of bamboo flooring, including engineered bamboo flooring, need a certain amount of care to keep them in excellent shape for many years to come. As long as you follow these cleaning and maintenance tips, you'll do your part in protecting these beautiful floors. That way, your family will be able to enjoy them for many years to come thoroughly.
Learn How to Properly Clean
There's no doubt that engineered bamboo floors are quite easy to clean. However, you need to know how to clean the right way to prevent damage. First of all, you should never use a wet mop or a steam mop on bamboo floors. Even though bamboo is actually more water-resistant than other types of wood flooring, excessive water can still cause harm. Instead, sweep with a soft-bristle broom to remove dirt and debris once a day, particularly in areas of the room that get a lot of foot traffic. You can also vacuum, as long as your vacuum does not have a beater bar (scratch wood floors). If possible, use your vacuum's hard surface setting and its soft brush attachment. Make sure to clean up any spills promptly with a soft and dry microfiber cloth.
Limit Exposure to the Elements
Like with other interior building products, water and light can be harmful. Sun exposure can cause your flooring to fade, which can be problematic, especially if the exposure is uneven. You can prevent UV rays from damaging your floors using curtains and blinds on windows that bring in excessive light. UV protective films are also an option. Also, you'll want to ensure your bamboo flooring is protected from moisture.
Not only should you clean up spills immediately and refrain from using wet mops, but you should also pay attention to your home's humidity levels. Your relative indoor humidity should stay within the National Wood Flooring Association recommended range of 35%-55%. This may mean you should invest in a dehumidifier if you live in a muggy climate. Low humidity levels can actually damage floors as well, so you may need to bring out a humidifier during the heating season to prevent shrinkage.
Avoid Certain Products
Although engineered bamboo flooring is quite durable, that doesn't mean you can use just any cleaning product on these floors. It would help if you refrained from using waxes, oils, polishes, abrasive cleaners, mineral spirits, paint thinner, or products that contain ammonia (i.e., bleaches and detergents). These products are too harsh for bamboo flooring. For the same reason, steel wool should not be used, either.
Remember to stick to products that are specifically created with hardwood floors in mind. Bona cleaners and products are highly recommended, though there may be other viable options on the market. Hardwood-rated cleaners can be used every week, though you should never apply the product directly to the floors themselves; applying to a microfiber cloth or hardwood-rated mop (without water, of course) is the way to go.
Prevent Scratch Damage
When you buy bamboo flooring, you can expect superior strength. But these floors aren't invincible. Scratches can occur when moving furniture with sharp unprotected legs, which is why you should outfit all of your furnishings with felt or rubber tips. Do not slide furniture directly across floors when moving them; instead, pick them up and place them down to prevent scratching. It would help if you also took care to keep your pets' nails trimmed to minimize scratch development risk.
You certainly can't watch your pets or your kids every second of the day, which is why thoughtful use of rugs can help to keep your floors in great shape. Doormats should be placed at every entryway, while area rugs are effective in more high-traffic areas. It would help if you also asked family members and guests to remove their shoes upon entering your home. Not only will this prevent the tracking in of dirt and grime, but it can also ensure that no one's footwear will cause scratches.
Engineered bamboo is a highly desirable flooring material for its beauty, sustainability, and durability. But no floor on earth will be perfectly maintained without your intervention. If you keep these tips in mind when cleaning and walking on your floors, they'll be sure to add value to your home for the foreseeable future.
If you have to resist any questions, please contact us!
---
---
Categories: Floor Protection, Flooring