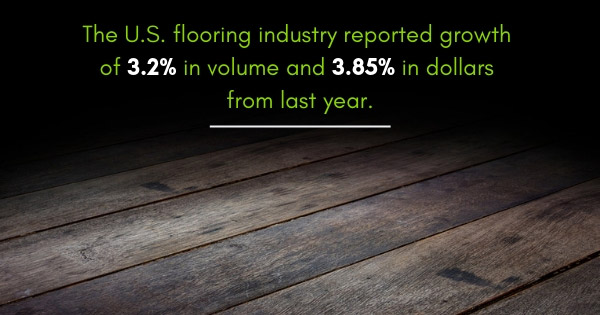 The U.S. flooring industry reported a growth of 3.2% in volume and 3.85% in dollars from last year. Bamboo flooring is an eco-friendly material that looks as beautiful as it is strong. This type of flooring is great for residential properties, as well as all kinds of commercial projects. When it comes to understanding bamboo flooring, you've certainly arrived at the right place.
This guide will help you better understand everything from the types of bamboo flooring options available to some great ways of finding credible installers. Here is everything you need to know about bamboo floors:
The various types of bamboo floors:
Solid Strand Bamboo – Tongue and Groove

Solid Strand Bamboo – Click Lock

Engineered Strand Bamboo – Click Lock

Engineered Strand Bamboo – Tongue and Groove

Classic Bamboo – Tongue and Groove
How bamboo flooring is actually made and manufactured:
Harvesting — Each stalk is cut from the middle of the bamboo and subjected to a rigorous inspection before transforming into nice-looking, durable bamboo flooring.

Pest and decay prevention — Raw bamboo strips are boiled in a solution of lime acid to remove damaging grime, starches, sugars, and insects.

Moisture balancing — Flooring is tested for the correct amount of moisture. They can be dried in specialized kilns and retested to ensure the right balance of moisture.

Strip milling and preparation — Milling machines cut the strips down to either strands or a standard width and thickness. Then, wide sanders smooth the entire surface of each strip.

Quality control and packaging — All materials and flooring planks are inspected and wrapped in plastic for protection during shipment.
And here are some great tips for finding experienced and legitimate bamboo flooring installers:
Talk to your family members, friends, coworkers, and neighbors and ask for recommendations.

Research and get multiple estimates.

Properly budget and prepare to pay a fair wage.

Request a warranty.

Visit the National Wood Flooring Association's (NWFA) installer website.
If you want to learn more about the various types of bamboo floors, how it is actually manufactured, or how to find experienced bamboo floor manufacturers and installers, contact Ambient Bamboo Flooring right away!