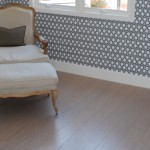 When it comes to home building and decorating, choosing the floors is one of the most important decisions you'll make. Your choice will be in your house for years to come. So more people are deciding to install bamboo floors in their homes for good reasons. There are numerous benefits to this flooring, like its rapid renewability, low cost, and durability. But even with all of the benefits, there are still many misconceptions about bamboo flooring.
Well, we're going to put some of the most common ones to rest right now.
Misconception #1 – All Bamboo Floors Contain Toxic Formaldehyde
In the past, bamboo flooring used Urea-formaldehyde in the laminating process. But the green movement has inspired many manufacturers to create bamboo flooring with untraceable amounts. In some cases, there is none at all.
Ambient Bamboo Flooring, for instance, offers strand bamboo flooring that has been tested by independent labs. Their bamboo's formaldehyde levels are rated well within the most stringent indoor air standards in the world. Take a quick look at the 2019 Ambient Bamboo Flooring Formaldehyde Off-Gassing Test Results & Indoor Air Quality. These include standards such as CARB Phase II, U.S. Occupational Safety and Health Administration (OSHA), European (E1), and European (E0)s. I would say that makes misconception #1 debunked!
Misconception #2 – Bamboo Won't Last as Long as Other Flooring Options
Well, we're not sure where this one got started, but we can tell you with 100% confidence, it's just not true. First of all, the life of any flooring is directly correlated to how well it has been cared for and maintained. Any floor will wear out early if it hasn't been taken care of properly. If you take care of your bamboo floors, you can expect that they can last for 100 years or more. In fact, it's well-known that most strand bamboo floors never need to be refinished because they resist denting and scratching so well. Misconception #2 – debunked!
Misconception #3 – Bamboo Is Too Expensive
Where do people come up with this stuff? Bamboo is actually cheaper than wood because of its renewability. Bamboo can fully renew itself in just 5-7 years. Compare that to traditional hardwoods that can take over 100 years to fully mature. This is why you'll often see top quality bamboo flooring at significantly lower prices than both domestic and exotic woods. Misconception #3 – debunked!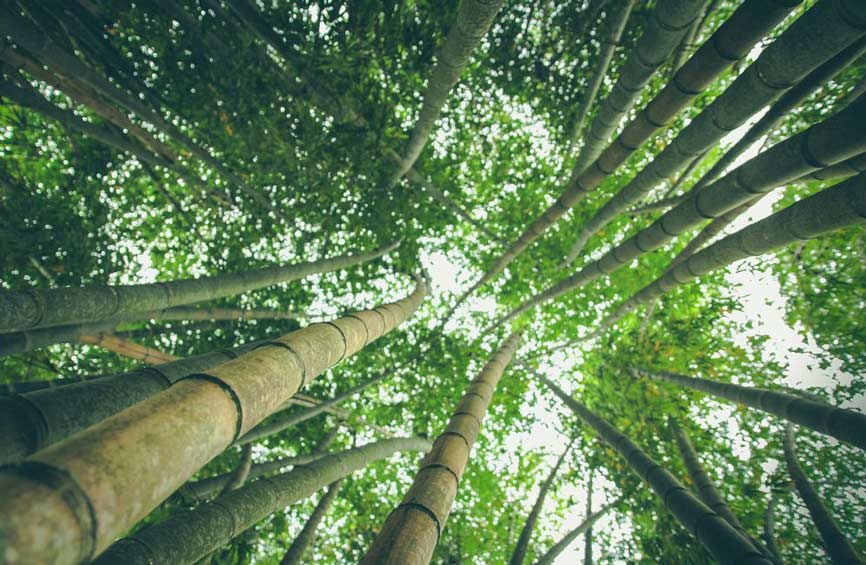 Misconception #4 – Bamboo Comes in Limited Colors
And Baskin-Robbins only has 3 flavors. Bamboo has become widely popular recently, and manufacturers have started developing more variations in color, tones, and textures. These days, if you can get a piece of wood a certain color, you can get the same color in a piece of bamboo. Plus, if you are a creative do-it-yourselfer, you can get unfinished bamboo planks, and stain or color them any shade your little heart desires. Misconception #4 – debunked!
Misconception #5 – Bamboo is Softer and More Fragile Than Wood
This is one of the biggest myths out there. It most likely started because wood floors are called "hard" wood floors. Bamboo, after all, is made from grass, which isn't hard at all. But the reality is that most types of bamboo floors are harder and more durable than oak flooring. This is backed by the Janka Scale, which measures flooring durability. Some bamboo flooring, such as strand woven, ranks higher than many exotic kinds of wood like Brazilian Maple and Royal Mahogany. Take a look at this in-depth comparison of Bamboo Flooring vs Hardwood Flooring. You really can't get any harder than that. So, misconception #5 – debunked!
If any of these misconceptions were keeping you from considering bamboo flooring in your home, we hope we've helped you see the truth. Bamboo is the greener, cheaper, and more durable choice of flooring out there.
If you are interested in having some free samples of Ambient's beautiful bamboo flooring sent to your home, just click on the box below. If you have any questions, please call one of our flooring professionals at 866-710-7070.