Bamboo flooring is beautiful and comes in so many finishes and plank widths that it's a shame to leave it at home when you go to work. But is bamboo flooring good for light commercial applications? Can it stand up to foot traffic? Yes, bamboo flooring is completely at home when installed at work. Here's why.
Bamboo Isn't Wood – It's Harder Than Wood
Strand woven bamboo flooring would knock the pants off hardwood flooring if hardwood flooring wore pants.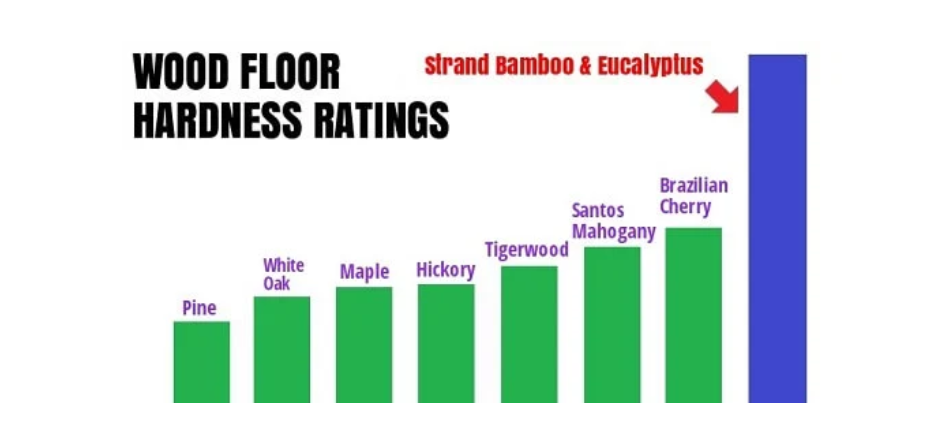 Bamboo is grass, but when you take strands of bamboo and weave them together tightly and then compress them under high pressure and heat you end up with something stronger than any tree.
Strand woven bamboo flooring gets bonus points over hardwoods for being eco-friendly (it is sustainably farmed) and budget-friendly.
No wonder bamboo flooring is perfect for light commercial applications.
What Makes Bamboo Flooring Good for Light Commercial Applications?
In addition to being harder than wood flooring, there are other benefits of bamboo flooring for light commercial applications.
Eco-Friendly
Bamboo flooring is sustainable. That makes it an eco-friendly choice. In fact, your business may even qualify for LEED credits when you install bamboo flooring.
Bamboo grows fast. It is also resistant to most pests and diseases. That means bamboo farmers don't rely on toxic pesticides or fungicides to protect their crops. Because bamboo grows so quickly, it is ready to harvest in as little as 5 years. Can you say the same for oak trees?
Variety
Because bamboo is so popular, it's available in an incredible array of finishes, colors, and plank sizes. Pick wide or thin planks, smooth or handscraped, blonde to dark brown or red, and every shade in between.
Engineered strand woven bamboo floors can even be installed in below-grade applications. Try that with wood flooring and you'll have trouble in no time.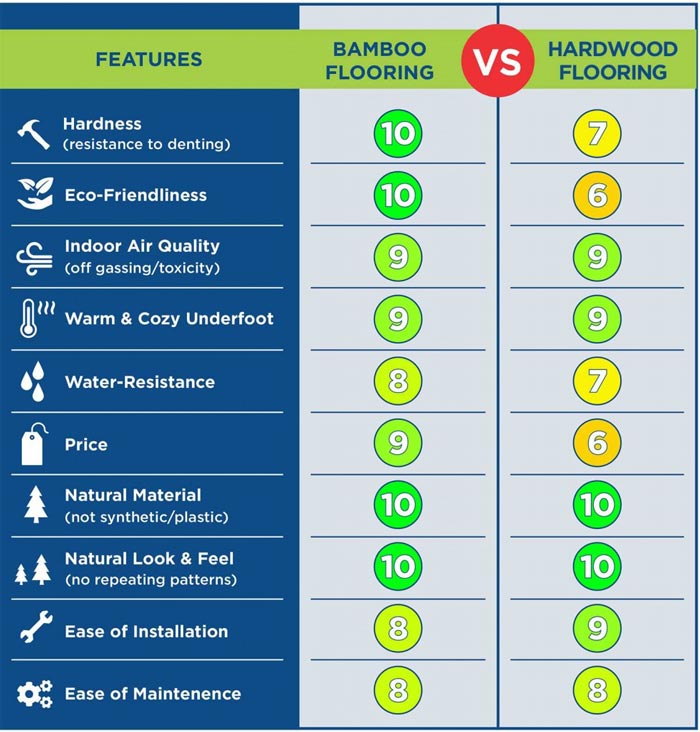 Flexible Installation
Depending on the bamboo flooring you pick for your light commercial application, you can nail down, glue down, or even float the flooring. Click-lock bamboo flooring is available too! In higher-traffic areas, a glue-down installation may hold up better than a nail-down installation.
Durability
Not only does bamboo flooring stand up to foot traffic, but it can also be refinished as well. Strand woven bamboo floors from Ambient® can be refinished several times, just like regular hardwood flooring. Because not all bamboo flooring is made by Ambient®, be sure to ask if the flooring can be refinished. If the answer is no, pick another flooring supplier.

Bamboo Flooring in Office Spaces
Acting Sustainably is a core value at Under Armour and it shows up in all facets of the company.  The trophy room and visitor areas of their world headquarters in Baltimore, Maryland sport bamboo flooring.
Their choice of bamboo flooring provides the warmth of hardwood with the durability of strand woven bamboo. So, those floors are going to look great for years to come, no matter how many sneakers or high heels come calling.
Bamboo Flooring for Cafes and Restaurants
From upscale coffee shops to down-home burger joints, bamboo flooring is the perfect flooring for restaurants, diners, and cafes.
It is easy to install, so you can bring your concept to market quickly. And it's easy to maintain once you open the doors.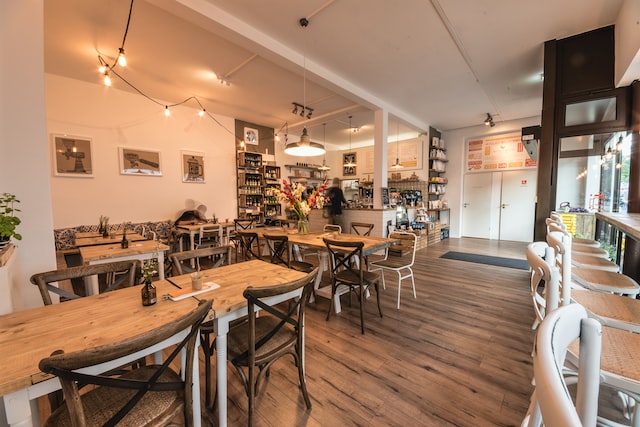 Spills wipe up easily and quickly during the day. After hours, simply sweep or vacuum and then damp mop occasionally with an approved bamboo floor cleaner to restore the shine.
You can find Ambient® brand bamboo flooring in Elevation Burger locations worldwide and even in university student unions and restaurants.

Better Than Good for Light Commercial
So when it comes to flooring for light commercial applications, bamboo is better than good. Bamboo flooring is great for light commercial applications life offices, hallways, dorm rooms, cafes, restaurants, and meeting rooms.
You'll enjoy the ease of maintenance and the natural beauty for years.