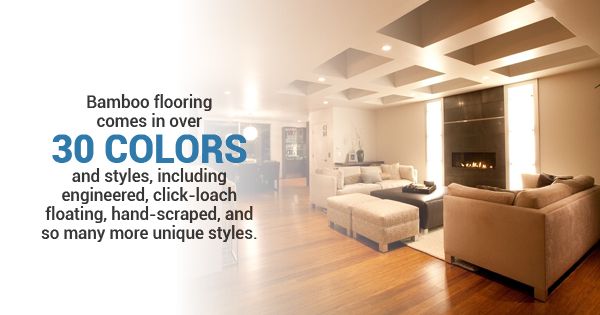 The U.S. flooring market reported a dollar growth of 3.85% last year and 3.2% in volume. Whether you're remodeling a home or office, you need to spend a lot of time deciding on the type of floors you select. If you skip over your building's floors and leave a worn-down material, there could be all sorts of issues that you'll have to deal with, later on, costing you time, money, and resources.
Perhaps the most underrated flooring material on the market remains bamboo flooring adhesive. Bamboos are evergreen perennial flowering plants that are typically hollow. People don't often think about bamboo as a flooring option, but this material is perfect for all kinds of remodeling and structural improvements.
Here are some interesting bits of information about all things bamboo:
Bamboo flooring isn't a one-dimensional material. Quite the contrary. Bamboo flooring comes in over 30 colors and styles, including engineered, click-loach floating, hand-scraped, and many more unique colors and construction styles.  It can be nailed down, glued down, or floated too, and is also suitable for kitchens and basements.
Bamboo is one of the strongest flooring materials on the market and is even three times harder than conventional hardwood flooring materials. Because of its durability, bamboo remains the best option for floors for homes with pets and children that constantly bounce around. Additionally, quality bamboo finishes adhere to the strictest indoor air standards in the world, making them safe for everyone.
Just because bamboo is stronger and looks better than most flooring products doesn't mean you can't afford it. You can find plenty of options, enabling your entire office or home to be covered in this durable and nice-looking material.
The bamboo plant is a highly renewable resource that is made from natural vegetation. The bamboo plant can even grow to maturity in as little as three to five years, which is much faster than other plants and hardwoods.
Bamboo can grow extremely fast, meaning that it's quite an eco-friendly flooring material. Some bamboo species can even grow up to three feet per day. So not only does purchase discount bamboo flooring means you're saving money, but you're also doing the environment a favor.
Bamboo isn't just for walking on, either. This material is extremely versatile and has been used as fuel in China and Japan, as well as inside coffee and makeup. Here are some of the additional uses of bamboo: clothing, bicycles, writing surfaces, textiles, construction, and so much more.
If you want to learn more about the bamboo installation instructions or find a quality discount bamboo flooring option, give Ambient Bamboo Flooring a contact right away.
Last update of the article: 11/20/2020.