Fall is the best time to install bamboo flooring. Like other hardwood flooring, bamboo floors absorb moisture from the environment.
While you can install bamboo floors in the Winter, the air is cold and dry. You can install hardwood flooring in the Summer, but the air is hot and humid.
In the Fall, temperatures are mild, and humidity is moderate.
NOW is the best time to install bamboo flooring. So, request your free samples, pick your flooring, and order it now for Fall installation. Here is why.
Acclimating Your Flooring
All hardwoods, including bamboo, require acclimation to the environment where they will be installed. It's how flooring gets comfortable in its new home. So, proper acclimation is the first step in a lifetime of living with beautiful bamboo floors.
Bamboo is hygroscopic. That means it takes in and releases moisture in reaction to its environment. The acclimation process allows the flooring time to adjust to the environment before it is installed. Think of it as giving the floor time to swell or shrink to fit the environment.
It's not hard, it just takes a few days
Bring your flooring into the room where it will be installed. Open the boxes and set the temperature and humidity to the normal settings.
Then walk away. It's that easy!
Why Wood and Bamboo Flooring Loves Fall Installation
You can install wood and bamboo flooring any time of the year. But all hardwood flooring loves to be installed in the cooler and less humid months of Fall. Install your flooring in the Fall and you'll not only love the results, but you'll be proud to show it off during the holiday season.
During the Summer months, the air is filled with moisture.  There's so much moisture in the air, during the acclimation process hardwood flooring can absorb too much moisture. This excess moisture causes wood to swell.  In most parts of the United States, Winter is the driest season of the year. That's bad news for wood flooring installation. In Winter, all of that dry air sucks moisture from the wood and causes the boards to shrink. Unless extra care is taken in the acclimation process, installation in the Summer or Winter can lead to flooring that cups or ends up with gaps.
Ah, but Fall is the Goldilocks of seasons for bamboo flooring installation. It's just right!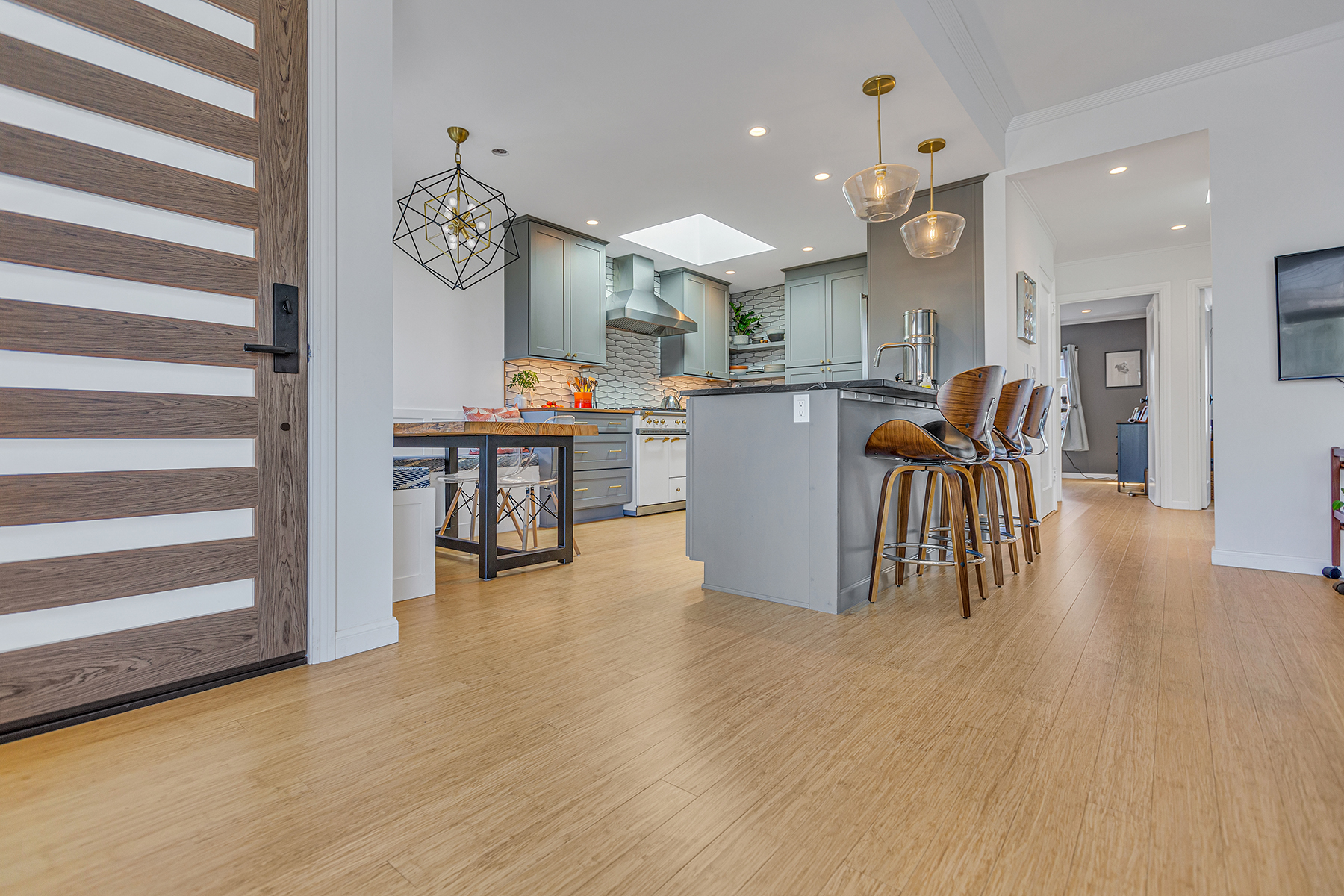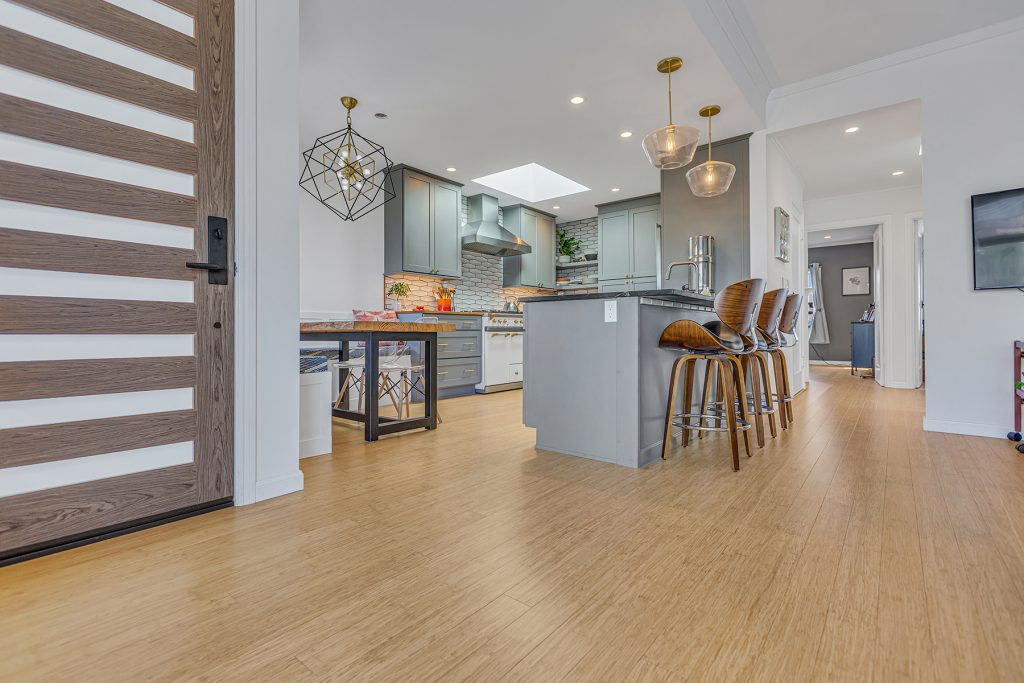 So, check out the wide selection of bamboo flooring products and install your flooring this Fall. It's the best season for bamboo flooring installation.